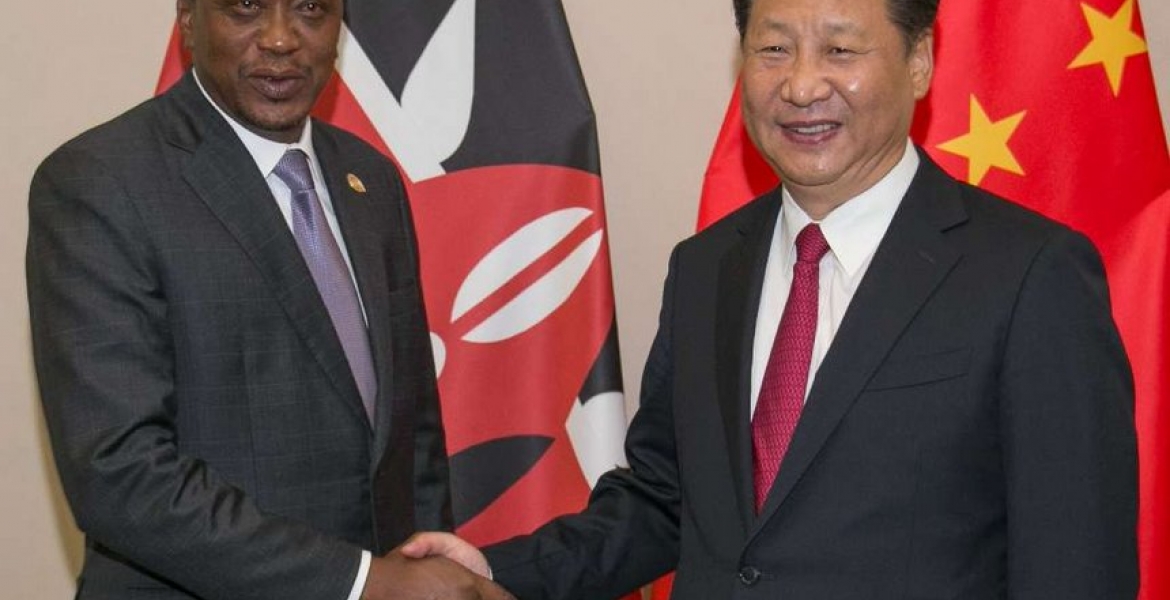 Fresh details on how Kenya's key strategic assets were used as collateral to secure loans running to billions of shillings from China have emerged.
In a report, the Daily Nation says that the prime assets are currently exposed and will be seized by China should Kenya fail to service the debt or breach any terms. The Daily Nation mentions the more than Sh200 billion taken to facilitate the construction of the Standard Gauge Railway (SGR).
"The initial agreement for the Mombasa-Nairobi railway signed on May 11, 2014, also details how the pact will be governed by Chinese laws with all disputes being arbitrated in Beijing," Daily Nation reports.
The publication also notes that there is a confidentiality clause barring Kenya from making public details about the SGR contract "without the prior written permission of the lender (China)."
"Without the prior written consent of the lender (China), the borrower shall not disclose any information hereunder or in connection with this agreement to any third party unless required by applicable law." The contract reads as quoted by Sunday Nation.
Earlier reports indicated that the Port of Mombasa was used as security for SGR loan but the latest report by the Nation shows other assets are at risk too.
"Neither the borrower (Kenya) nor any of its assets is entitled to any right of immunity on the grounds of sovereignty or otherwise from arbitration, suit, execution or any other legal process with respect to its obligations under this Agreement, as the case may be in any jurisdiction," the Sunday Nation quotes Clause 5.5 of the Preferential Buyer Credit Loan Agreement on the Mombasa-Nairobi SGR.
The contract was signed by National Treasury Cabinet Secretary Henry Rotich for Kenya government and Li Riogu, then-Chairman and President of the State-owned Export-Import (Exim) Bank of China.
"In the deal, Kenya is also compelled to import goods, technology, and services from China," says the Nation.
The contract also states that all disputes regarding the SGR loan will be heard in Beijing through the China International Economic and Trade Arbitration Commission (Cietac).
"The arbitration award shall be final and binding on both parties. The arbitration shall take place in Beijing," the agreement states.
"The Exim Bank also makes it a mandatory requirement that the commercial loan is insured by the China Export and Credit Insurance Corporation (SinoSure). All charges regarding the management of the loan, which run into billions of shillings, are to be paid by Kenya," the Nation further reports.
In a roundtable interview late last month, President Kenyatta rubbished claims that Kenya may lose Mombasa port to China over debts as propaganda.
"There is nothing of the sort in our contract with China. The port is safe and whatever is being said about that is propaganda," Uhuru said, adding that "the Chinese government has itself confirmed that there is no such clause in our agreement."