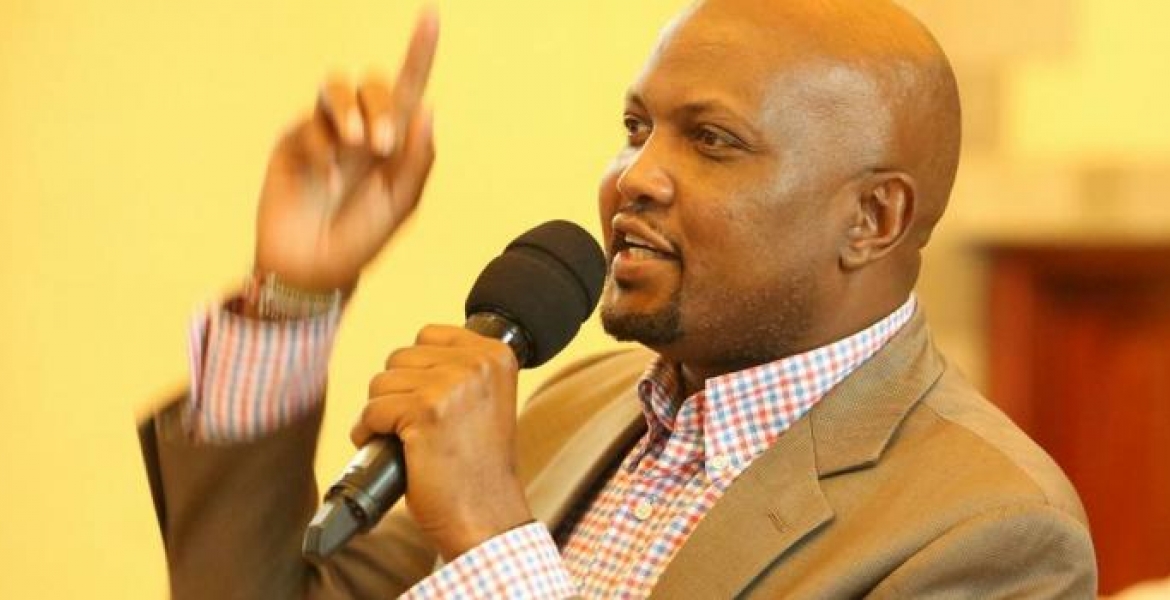 Gatundu South MP Moses Kuria now says that his life is in danger following his claims that President Kenyatta has neglected Mt. Kenya region.
Speaking during a media briefing at Parliament buildings on Thursday, Kuria says he has been receiving death threats since his criticism of President Kenyatta on New Year Eve.
Kuria has also described his relationship with the President as "excellent" and accuses "opportunists" of attempting to create a rift between him and Kenyatta.
"I have continued to receive a barrage of personalized attacks from people with personal and political scores to settle with me. whereas I have no problem with politicians taking the opportunity to revive their dead or collapsing political careers."
"I am troubled that they are doing it in a manner that is designed to create a rift between myself and the President with whom I enjoy excellent relations and who is indeed one of the 72,000 voters from Gatundu South who are defacto employers," says Kuria adding that he has reported the threats to the Director of Criminal Investigations (DCI) George Kinoti.
"I trust that this will put an end to the subtle and not too subtle threats to my life from opportunists details of which I shared with DCI George Kinoti," he concludes.
Speaking at Thika Stadium on December 31st, 2018 Kuria accused President Kenyatta of starving his political stronghold of development projects.
"We have been rendered into voting machines but development is channeled elsewhere; we must shelve that nonsense."
"I want to tell the President to launch water, new roads, and electrification projects. We were with him in Kisumu where he launched new roads but coming to Kiambu, he only issued certificates to rehabilitated alcoholics," said Kuria.
These remarks appear to have angered President Uhuru who fired back by labeling Kuria and his Bahati counterpart Kimani Ngunjiri as "washenzi" (idiots).
"I am not a person who is easily scared… Those going around playing petty politics I want to tell them this. We will not launch development projects based on which region a leader comes from. We want all 45 million Kenyans to benefit, we want all corners of this country to grow," Kenyatta said on Monday.
"We want a country where every single citizen is entitled to development regardless of where the leader comes from. Kwa hivyo hao washenzi waachane na mimi…(Let those stupid people leave me alone)."