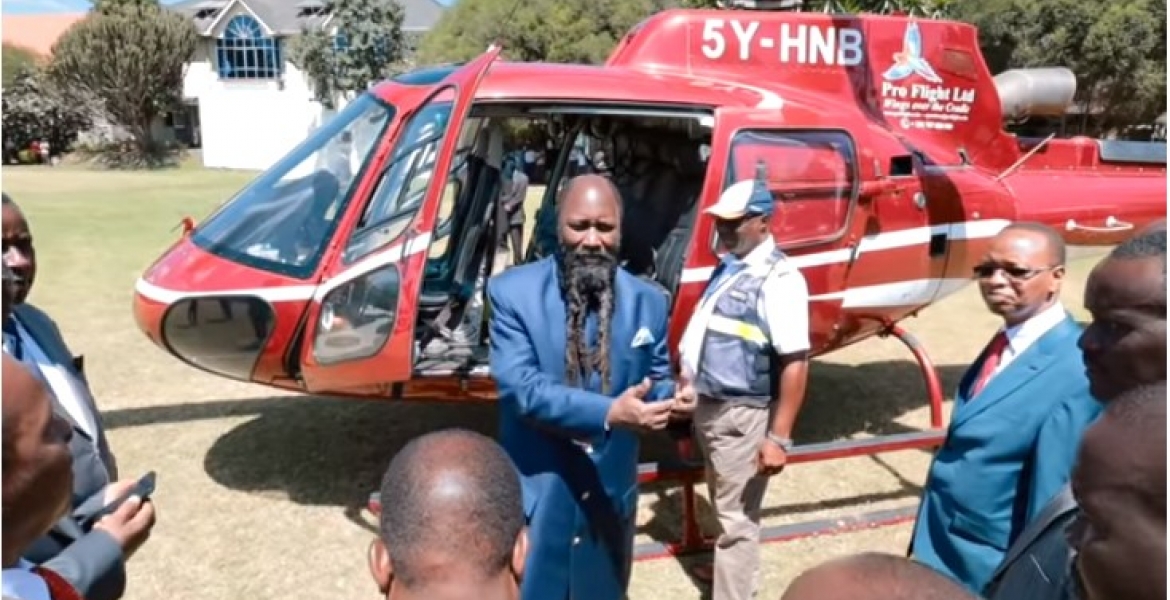 State House has denied claims that President Kenyatta hired a helicopter to fly 'Prophet' David Owuor to Nairobi from Nakuru.
Speaking to Citizen Digital via phone on Sunday, State House Spokesperson Kanze Dena says Kenyatta didn't send any chopper or meet the preacher as he alleges.
"I am not aware of any such meeting (between President Kenyatta and Owuor). And none (chopper) was sent out," says Dena.
The owner of the chopper that carried Owuor, Captain Neepe also says the aircraft was hired by an individual who contacted his company, Flight Limited, via social media.
"I have done a lot of business with State House before. They always send us an LSO (Local Service Order) and they pay after a while… and you can actually see on the bank account that it is from State House. We have never dealt with them in cash," says Neepe.
He adds: "This one was not State House. With State House normally there are protocols, we get requests from procurement. In this case, it was just an individual who called two to three days prior and paid."
Speaking outside Merica Hotel on January 1st after the end of his three-day prayer meeting in Nakuru, the preacher told his followers that President Uhuru had sent a chopper to take him to Nairobi, where they were set to meet.
"Let me go, the President of the Republic of Kenya has sent me a helicopter," he said in a video that surfaced online.
He was later seen boarding a helicopter registration 5Y-HNB belonging to Pro Flight Limited, alongside his bodyguards.
Before boarding, he is heard saying he's going to meet the President at a location on Riverside Drive, Nairobi where "all the guests are coming and there is going to be a big party."