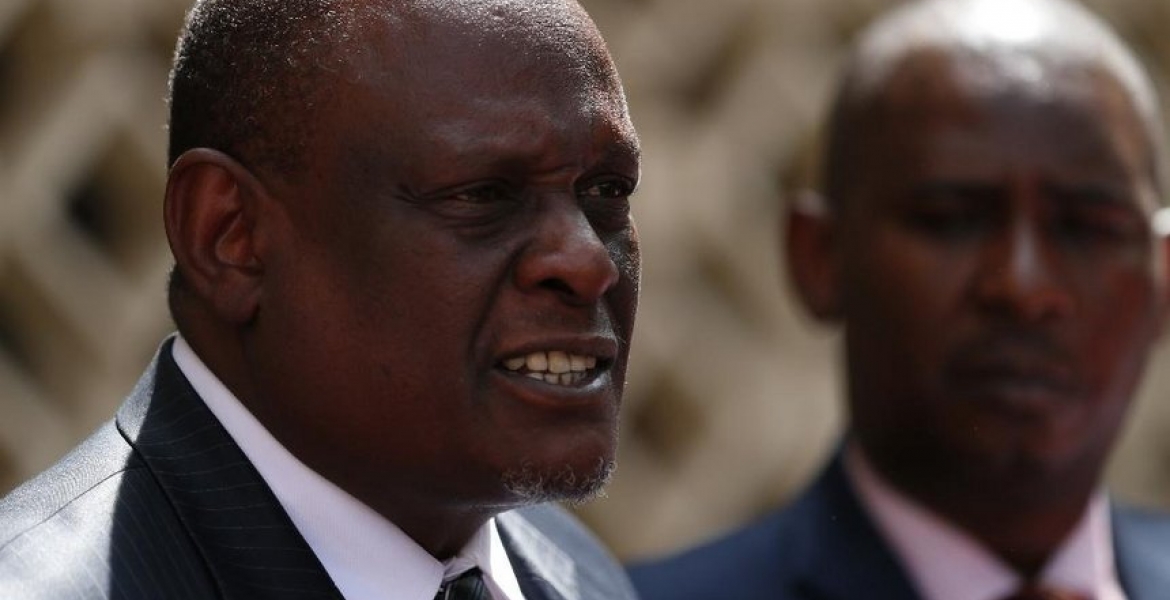 Jubilee party vice-chairperson David Murathe has announced his resignation from the ruling party.
In an announcement on Sunday, Murathe cites his bid to block Deputy President William Ruto from running for Presidency in 2022 as the reason for his resignation.
  
"I now find that it is no longer tenable to stay on as the party vice-chairman, given that I will have to sit in the same National Executive Council with a man I am taking to court to block from running for president," he says.
Speaking during a media briefing in Nairobi on Sunday, Murathe says he will seek the Supreme Court's interpretation on whether Ruto can run for President in the next election having served two terms as Deputy President.
Two weeks ago, Murathe said there's no MoU between Ruto and the Kikuyu community to support his bid for President in 2022.
"We have no MoU with anyone that we will support them in 2022. If he has any deal with Uhuru Kenyatta, then that is an agreement between the two of them," said Murathe referring to Ruto.
Murathe maintains that Ruto should retire from politics together with President Kenyatta in 2022.
"If you (Ruto) have led with Uhuru for two terms, what else do you want. We don't know someone who will guard us but we know someone who will break us. We will take someone who will safeguard Mt Kenya."