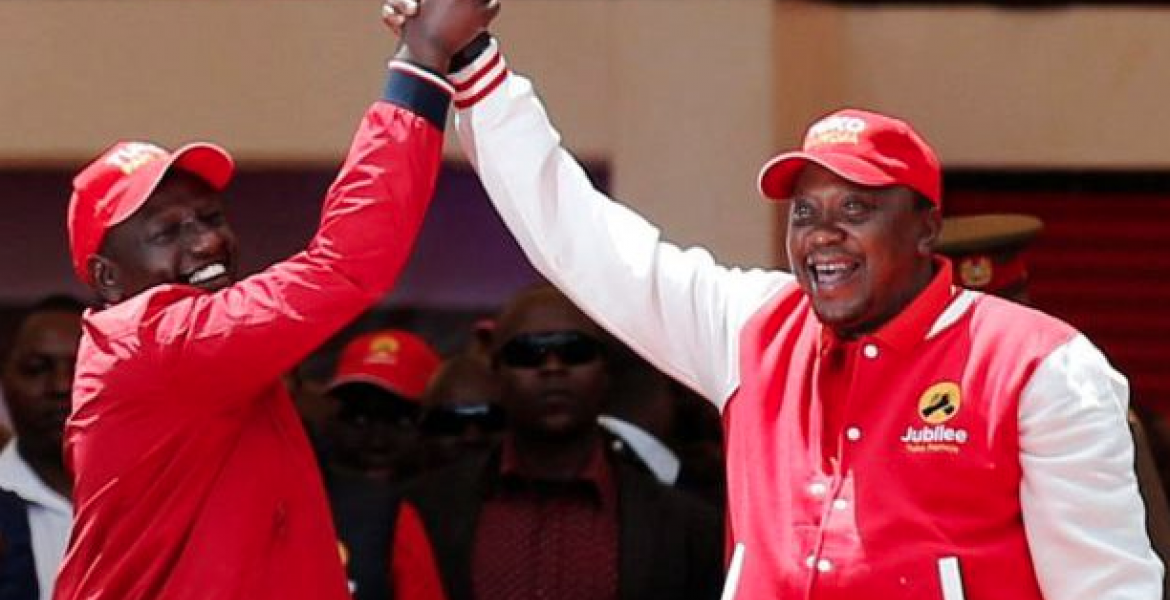 The Kalenjin Council of elders says there is an agreement between Deputy President William Ruto and the Kikuyu community over 2022 presidential election.
The elders say President Kenyatta and Ruto entered into a pre-election pact in 2013 that would see Kikuyu community back the Deputy President's bid for Presidency in 2022.
Led by the council's Chairperson James Lukwo, the elders say they fear a repeat of 2007/08 post-election violence should the Kikuyu community renege on its promise to support Ruto in 2022.
 "As a community, we feel there is a lot of hypocrisy in the agreement and we ask leaders from central Kenya to come clear. We want to know if they have decided to dump us. We are concerned as elders because we don't want a repeat of 2007/2008 post-election violence," says Lukwo.
Lukwo further claims that elders from the two communities held a series of meetings in Nakuru and Eldoret in 2013 where Kikuyu community pledged to back Ruto in 2022.
However, the Kikuyu council of elders says no such meetings were held and the community doesn't owe anyone a political debt.
"There was no such meeting because we do not wish to mix ourselves with politics. We are focused on fostering unity," Kikuyu council of elders Chairperson Wachira Kiago says.
Nyeri Town Member of Parliament Ngunjiri Wambugu has asked the Kalenjin community to stop issuing threats to Kikuyu community over Ruto's bid. 
"Clearly we must revisit this 2007 and 2008 skirmishes issue in 2019, and get closure on it. We cannot keep getting threatened by some Kenyans with the repeat of a past that they insist was spontaneous, for votes. It's unacceptable," says Wambugu, a fierce critic of Ruto.
Two weeks ago, Jubilee Vice-Chairperson David Murathe said the ruling party and the Kikuyu community have no MoU with Ruto over 2022 elections. Instead, Murathe says Ruto should retire from politics together with Kenyatta in 2022.
"We have no MoU with anyone that we will support them in 2022. If he has any deal with Uhuru Kenyatta, then that is an agreement between the two of them," said Murathe referring to Ruto.
"We Mt. Kenya community don't have an agreement with DP to support him in 2022, unless it was between him and President Uhuru Kenyatta, he should prepare to go home," said Murathe adding; "If you (Ruto) have led with Uhuru for two terms, what else do you want."