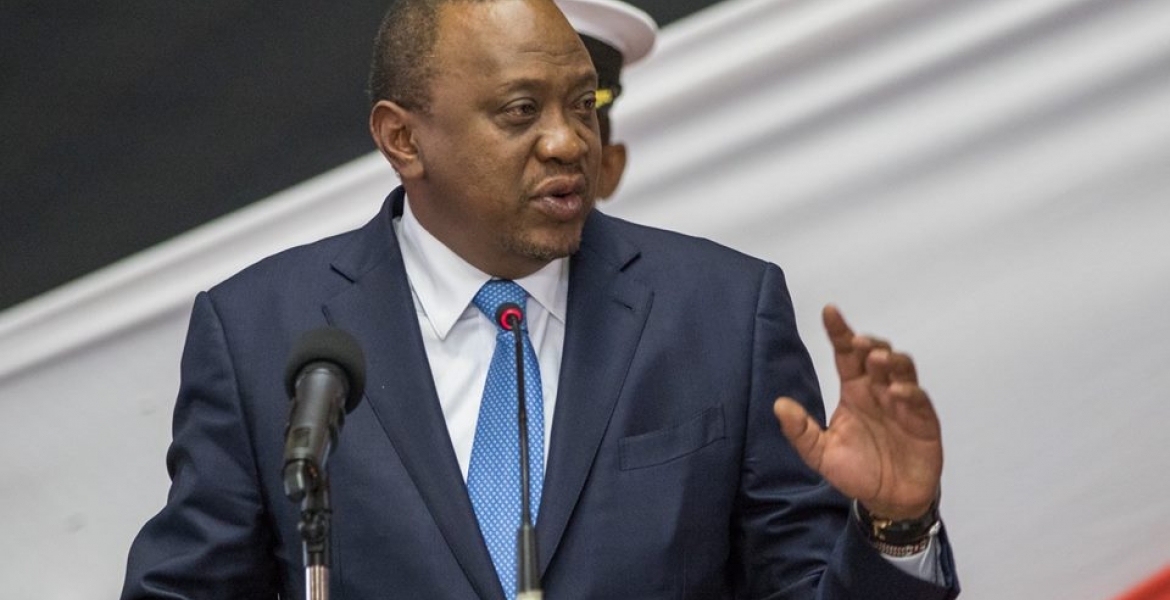 President Kenyatta has defended himself over the decision to hand a government job to former Vice President Moody Awori.
This comes after social media outrage following the appointment of the 91-year-old former politician as a member of an oversight board to manage the Sports, Art and Social Development Fund.
On Wednesday, Kenyans took to social media to lash out at President Kenyatta, questioning the decision to offer the job to the nonagenarian at the expense of a younger person.
Speaking during a function in Nairobi on Thursday, Kenyatta has defended the decision saying: "I'm being critisised that I am appointing a 91-year-old to look after the Youth Sports Fund. But put yourself in my shoes, ukiona vile watu wanaiba pesa… alafu tupatie kijana, mimi afadhali nikae na huyo mzee achunge hiyo pesa itumike vile inatakikana. ama mnasema aje jameni?" 
He continues: "Pesa ni yenu ya afya, ya culture, ya arts… sasa mnataka twende na tumeona vile watu wakipewa kazi kama hiyo vile wanaenda kufanya fanya, si afahali tupatie huyo mzee hiyo pesa ndio iwarudie? ahh, watu waniwache bana sitaki mambo mingi."
Awori is part of the seven-member board that is made up Athletics Kenya boss Jackson Tuwei and five Principal Secretaries from the ministries of Education, Arts, Health, Treasury and Sports.