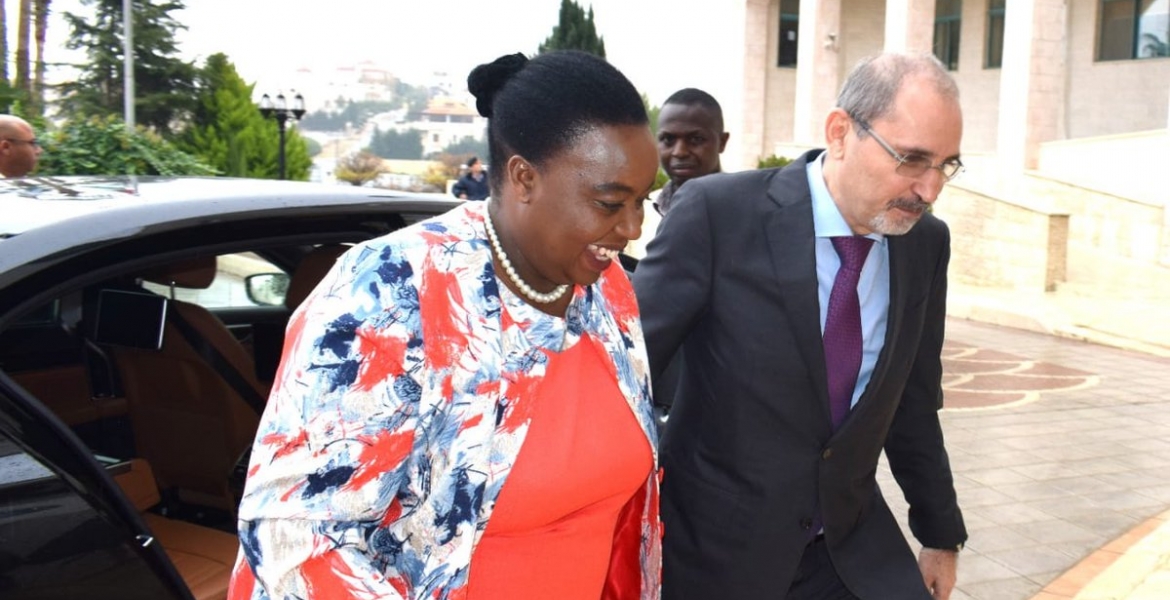 President Kenyatta has held discussions with with visiting United States Assistant Secretary of State for African Affairs, Tibor Nagy.
In the meeting held at State House, Nairobi on Thursday morning, the two have explored ways of strengthening trade and investment ties between US and Kenya as well as partnership in peace and security.
"We have a strong strategic partnership on other spheres but on the economic side, it is not as strong as it should be," Uhuru said during the meeting.
Kenyatta says the recently launched direct flights to the US by national airline Kenya Airways and Kenya's progressive labour laws will help attract more American investments into Kenya.
"We are hoping that the US will take advantage of this to deepen its trade partnership with Kenya," the President notes.
The President has also briefed the Trump top official on peace and security in the region and thanked the US for its continued support in the area.
On his part, Tibor who was flanked by outgoing US Ambassador to Kenya Robert Godec has lauded Kenya for its role in ensuring peace and stability in the region.
The official has further assured that President Trump administration is keen on strengthening investment in Africa and pledged US support to President Kenyatta's big four agenda namely; universal healthcare, manufacturing, affordable housing and food security.
"US investment potential in Africa is underutilised. We hope to work on developing that area," Nagy says..