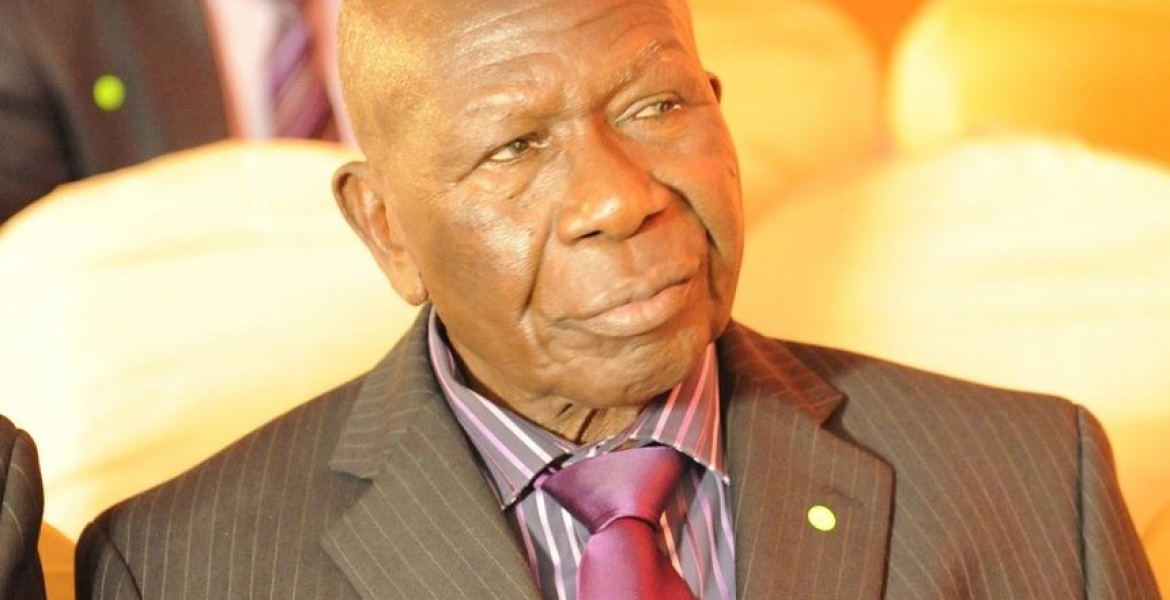 News that former Kenyan Vice President Moody Awori has landed a government job has left Kenyans online perplexed.
The 91-year-old has reportedly been appointed as a board member of the newly formed Sports, Arts and Social Development Fund.
Names of the seven-member oversight board have been revealed in a gazette notice published by National Treasury Cabinet Secretary Henry Rotich.
The team comprises of five Principal Secretaries drawn from ministries of Education, Arts, Health, National Treasury and Sports and will be work together with Athletics Kenya chairman Jackson Tuwei and Awori.
The main functions of the board include managing the fund as well as preparing and tabling quarterly reports to the Treasury CS.
Here's what Kenyans online have to say about Awori's appointed.
@RobertAlai says: "Moody Awori getting appointed on boards is a GREAT insult to the youth of this country by @UKenyatta
How does someone support this? Methuselah!"
Lord Abraham Mutai notes: "Moody Awori is 91years old. He is making a comeback to public service as a board member while his 94year old counterpart in Kabarak is enjoying his retirement and pension with peace. Something is fundamentally wrong in this country. Who really advises leaders in this country."
@ItsKubasu tweets: "Moody Awori now being given a state job when we have young energetic lads that can do the job....91 yrs for Gods sake..Then you'll here some idiot somewhere saying that the government is empowering the youths..HOW??? We're just doomed as Africans."
@fdr_maina says: "We joke a lot in this country yawa..is there a drop of conscience or sense of decency among kenyan politicians?? If there was the likes of "Moody Awori" would be happily enjoying the sunset days of their lives..not grabbing jobs for their great grandchildren."
@Sam_Lulli notes:"No hate to uncle Moody Awori but at that age? Is there no one else I mean 91 year old man should be retired, enjoying his pensions."
@PeterkinNzomo tweets: "When I see people of Moody Awori's age trending I first think of death. But he seems to be still young for a government job.smh #MoodyAwori."
Johneliakim says: This country!!! Surely at 91? We appreciate the contributions made by former VP - Moody Awori but his appointment is irritating to the core."
@el_dineropesa notes: " I swear when I saw 91 yr old Moody Awori trending I thought something natural had happened to him. I wonder when my 89 yr old grandma will replace Joe Mucheru at the ICT docket. Or is it just for the patriarchs."