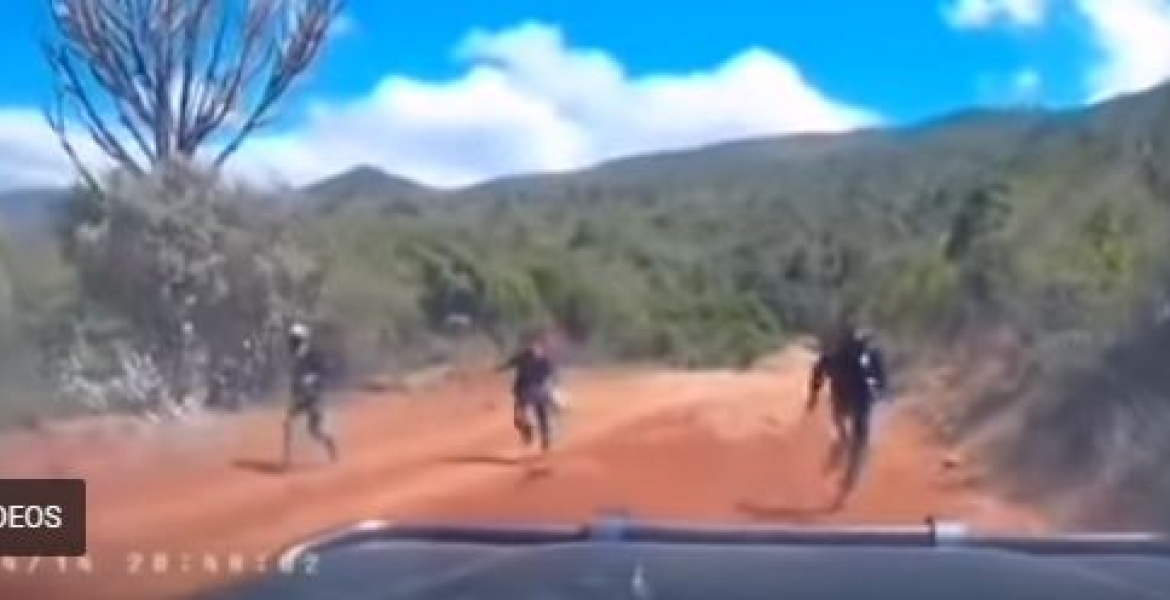 A video of a machete wielding gang trying to attack motorists along a yet to be known rough road in Nairobi has surfaced online. 
    
In the video widely shared online, three men carrying machetes are seen running behind a matatu as another vehicle approaches from the opposite direction.
The three appear to be targeting the oncoming car after apparently stealing from passengers in the public service vehicle. The driver of the approaching car stays alert and accelerates to run away from the criminals.
A US media source reports that the car belongs to an American couple from Utah and the incident happened last Friday.
The two, identified as Lauren and Bryant Swenson are said to have taken the rough road to bypass a snarl-up in one of the Nairobi's busy roads. They were with two other passengers, both Kenyans, in the car during the incident.
Swenson's father, Bryant Swenson Senior says his son decided to drive past the drivers as reversing would have been dangerous.
"He said his window was down and when they saw them coming, he decided to buy some time in order to roll up his window," Bryant Swenson Snr told the US media outlet.
Lauren and Bryant moved to Nairobi in 2016 and have been profiling their experiences in Kenya on social media. They are reportedly set to open a fitness center in Karen.