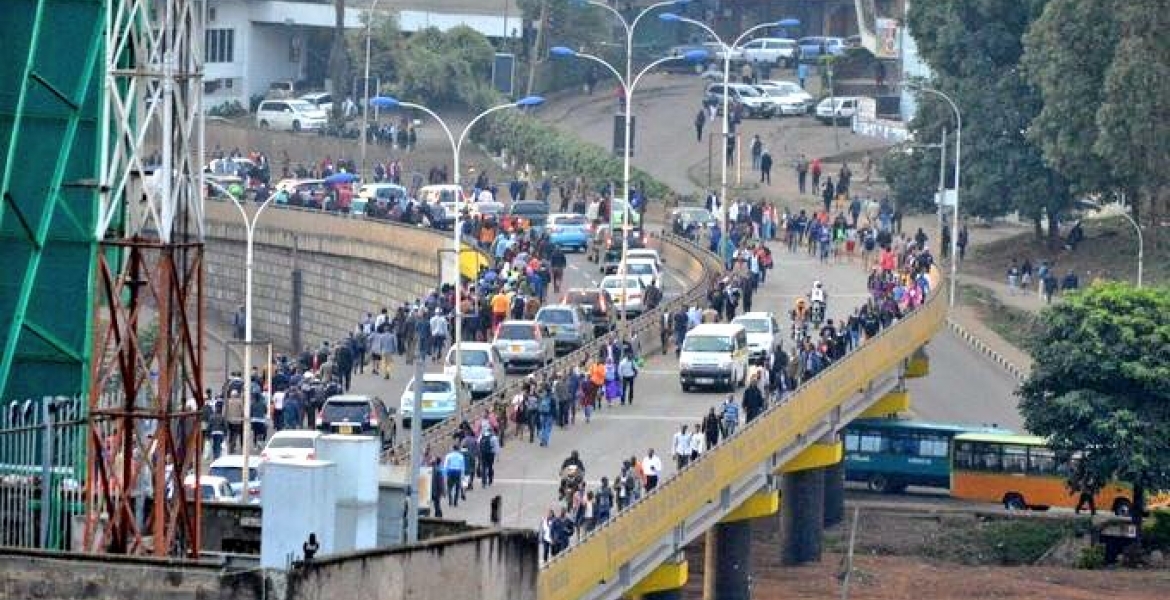 The court has declined to suspend orders issued by the Nairobi County government barring Public Service Vehicles (PSVs) from entering the Nairobi Central Business District (CBD). 
This comes after 21 matatu saccos filed a case seeking to have the ban, which took effect on Monday morning, lifted.
The saccos argue that the ban is discriminatory and that it was arrived at without involvement of various transport stakeholders.
In his ruling, High Court Justice Pauline Nyamweya has declined to suspend the ban and instead ordered the applicants to serve respondents with the petition ahead of an inter-party hearing on Thursday.
The saccos further present that the ban will do more harm than good as it is likely to cause loss of jobs leading to increase in crime rates in the city.
Nairobi Senator Johnson Sakaja has also filed a case seeking to have the ban suspended, arguing that it denies Kenyans access to public transport, thus affecting easy access to work places, hospitals and schools. His petition will be heard on Thursday.
"We pray for orders prohibiting the respondents, their agents or severally from proceeding with the implementation of the said gazette notice no.4479 of 12/5/2017," reads the court documents.
Nairobi Governor Mike Sonko has defended the ban saying that it seeks to bring order in the city.
"It is a good thing, as you know all good things are painful. The aim is not to punish the same people who voted for us. It is a matter of time and things will improve," says Sonko