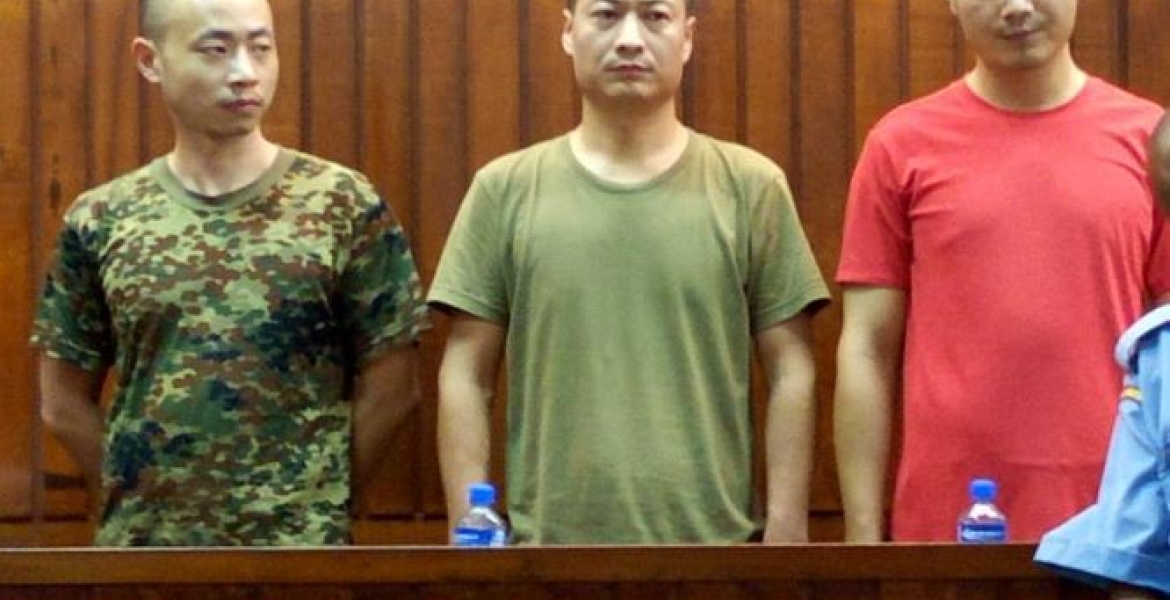 Three Chinese nationals accused of offering a bribe in an attempt to influence an ongoing investigation into the alleged multi-million shilling Standard Gauge Railway (SGR) ticketing scandal have been released on bond.
The three, Li Gen, Li Xiaowu and Sun Xin have been freed on a Sh500,000 bond each with a surety of similar amount each.
In his ruling on Monday, Mombasa Chief Magistrate Julius Nang'ea has ordered the three to deposit their passports in court and cautioned them against meddling with investigations. 
Justice Nang'ea had denied them bail last week on grounds that they were a flight risk but has reconsidered his decision after they provided information on their place of residence in their appeal.
"The accused are warned that any attempts to interfere will lead to cancellation of the bond terms," the judge rules.
The three were arrested more than a week ago after allegedly offering a bribe of Sh500,000 to Ethics and Anti-Corruption Commission (EACC) detectives investigating the SGR ticket scam.
They are said to have offered the cash to EACC officer Andrew Warui and his team in order to influence the direction of the probe. The three were also charged with two other counts of offering Sh400,000 bribe to the police.
The foreigners are employees of the China Roads and Bridges Corporation (CRBC) and are said to be part of a cartel that steals over Sh1 million per day by interfering with SGR passenger train's ticket booking system.