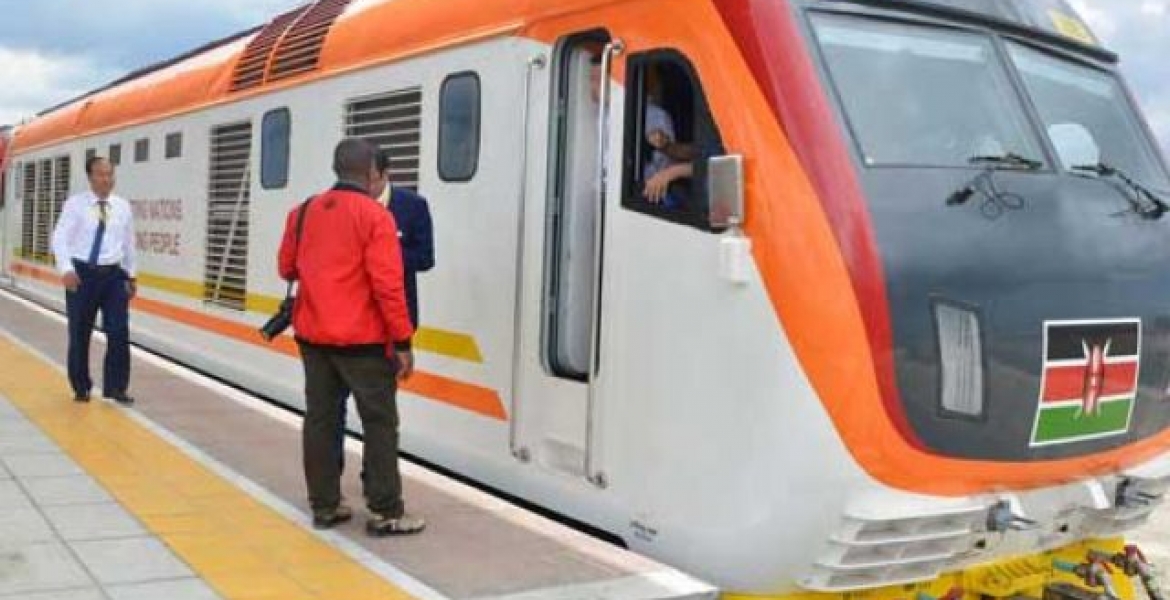 An intoxicated Kenyan police officer has been  arrested after he caused a shooting scare inside a Mombasa-bound Standard Gauge Railway (SGR) passenger train.
Police say the officer identified as Bernard Ng'ang'a boarded the train at SGR Nairobi terminus on Friday evening alongside his counterpart Cina Okul, on escort duties.
Moments after the train left Nairobi, Ng'ang'a reportedly began taking alcohol from a plastic bottle.
"On reaching Athi River station, Ng'ang'a started drinking alcohol in a plastic bottle and became unruly," says Emali OCS Gerrishon Murithi.
Later, the cop ordered the locomotive's driver to stop the train, threatening to shoot him if he failed to obey his order.
When the captain declined to stop the train, the drunken officer brandished the G3 rifle he was carrying and fired a shot on the window, leaving the train's crew and passengers in fear.
The train stopped at Emali station, where officers from the nearby police station arrived and arrested him.
"Sergeant Sammy Korir and Paul Njeru of Emali Railways police station intervened and disarmed Ng'ang'a," reads a police statement.
No person was injured during the incident.