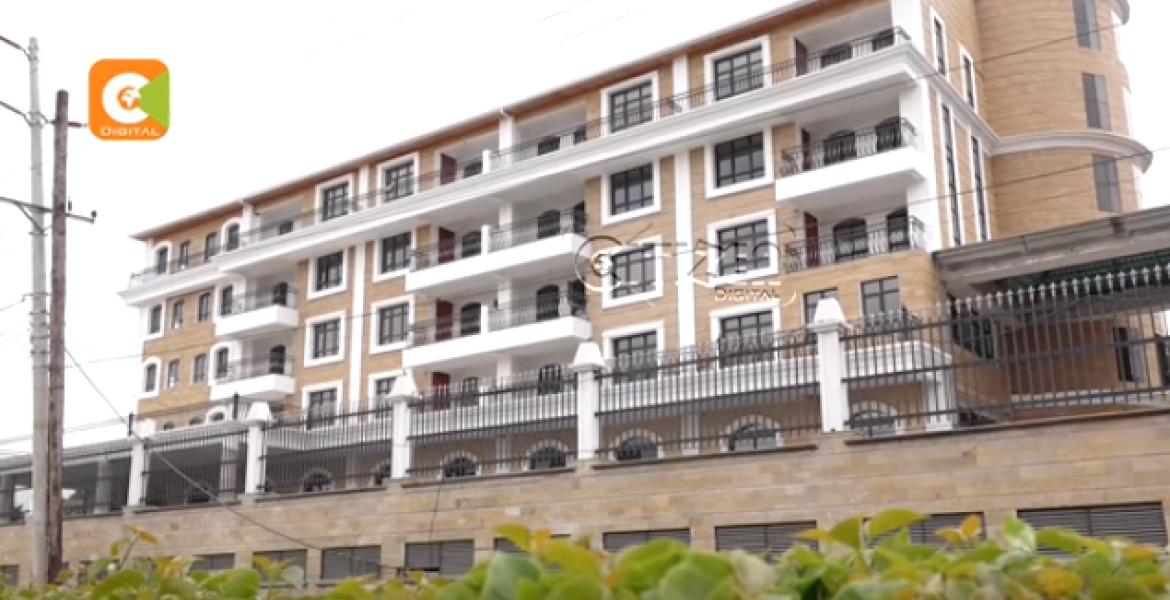 lPhoto] Citizen TV
A hotel in Nairobi's posh area of Gigiri belonging to billionaire businessman Praful Kumar faces demolition.
This comes as Kumar was on Monday evening arrested by detectives from the Ethics and Anti-Corruption Commission (EACC) while allegedly attempting to bribe Nairobi Governor Mike Sonko.
The tycoon was allegedly offering Sonko Sh1 million bribe for Sonko to allow the resumption of construction works at the hotel after they were stopped by the County Government. The hotel's construction is in the final stages.
Citizen TV reports that Gigiri residents and several embassies including the American embassy have been calling for stoppage of the hotel's construction due to claims that it compromises the area's security.
The Grand Manor Hotel is being build opposite the US Embassy and the United Nations head offices on the other side. On the left is the High Commission of Botswana and the Embassy of Morocco on the right.
Its proximity to the embassies prompted various foreign missions to write to the county government and the Foreign Affairs ministry to oppose its construction.
In July 2015, Gigiri Village Association filed a complaint lamenting that the setting up of a commercial building in the area breached physical planning regulations for the low-density estate.
Residents said the estate is limited to low residential, one-family houses as it has no facilities to support the hotel.
The putting up of the facility was nearing completion, and some of the rooms are already equipped ready to open the doors to its clients.
Kumar is scheduled to appear in court on Wednesday over the alleged bribery attempt.