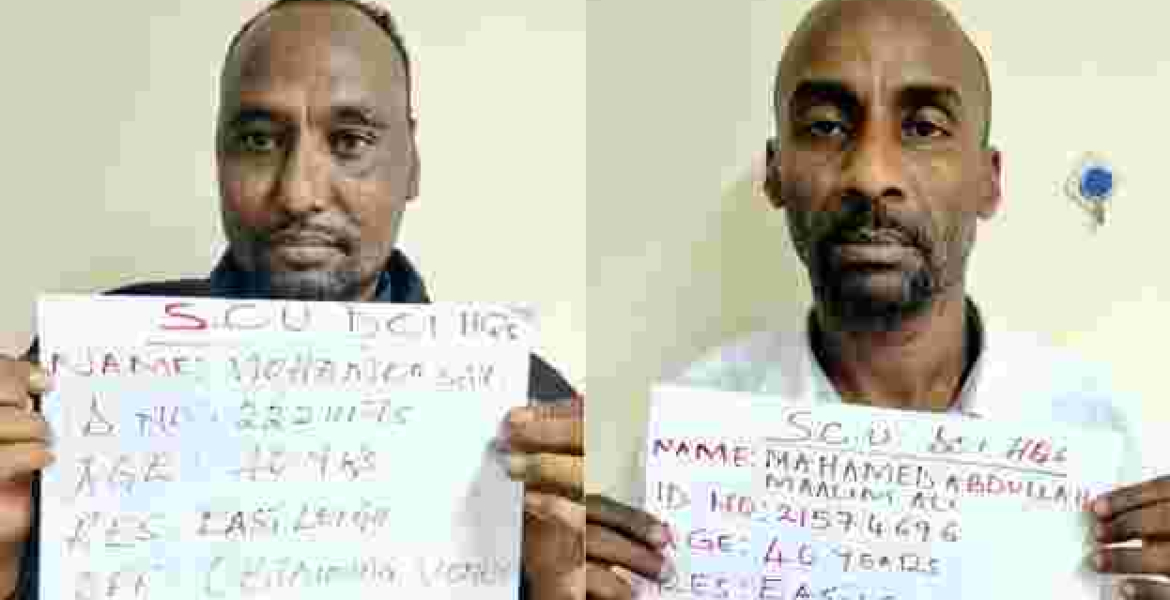 Directorate of Criminal Investigations (DCI) boss George Kinoti has warned Kenyans against falling victims of fake gold dealers.
This comes after arrest of two men suspected to be part of a fake gold dealers racket that has been swindling millions of shillings from Kenyans especially in Nairobi.
DCI said the two identified as Mahamed Abdullahi Maalim and Mohamed Ali Said have been selling fake gold to unsuspecting Kenyans and obtaining cash from them.
The two, both 40 years of age, were arrested in Nairobi's Eastleigh area where they reside.
"#ConAlert: Have you ever been conned by these men who pretend to sell #gold? Kindly share the information with our #SeriousCrimeUnit based @DCI_Kenya Headquarters," DCI said in a tweet on Wednesday morning.
They will be arraigned in court to face charges related to obtaining cash under false pretense.