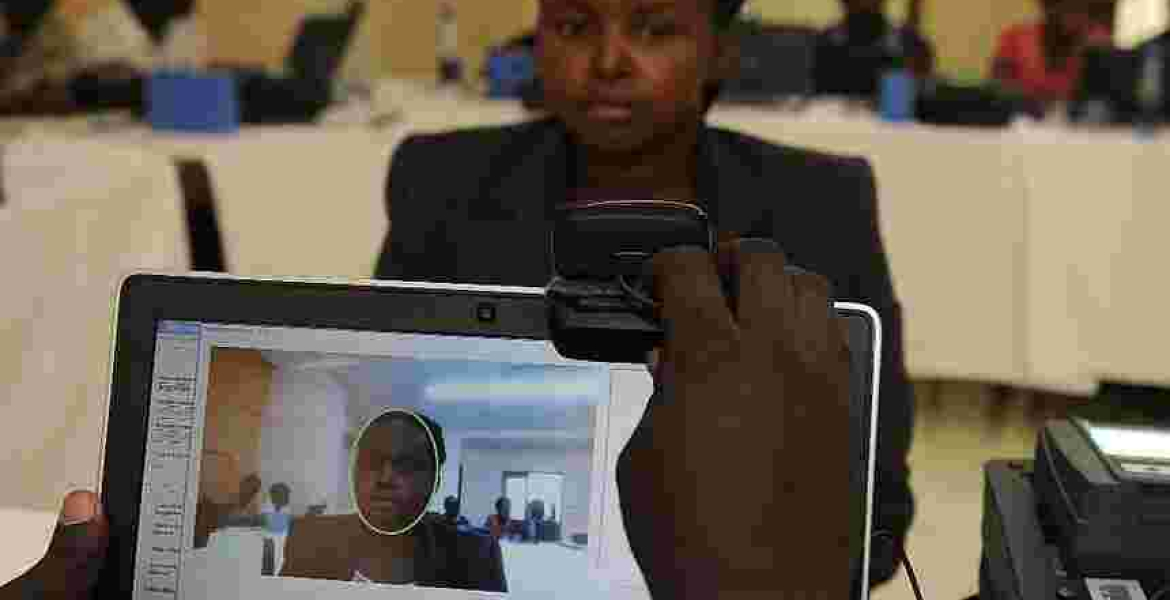 The government is set to begin biometric registration of all Kenyans before the end of the year in an exercise expected to consume Sh3 billion.
The Sh3 billion will be used for the purchase of biometric data listing kit that will capture details such as ear, eye and voice patterns of Kenyans as well as satellite details of their homes.
Cabinet Secretary for ICT Joe Mucheru said  the biometric listing will help improve planning, delivery of crucial government services and security in the country.
Kenyans seeking to be issued with IDs will be be required to give additional information about their residence, including land reference number, plot number or house number.
Mucheru said the government is also planning to introduce use of Global Positioning System (GPS) coordinates in the registration of persons to facilitate quick tracking.
Unique personal information including fingerprints, hand and earlobe geometry, retina and iris patterns and voice waves will be stored in the digital database and physical files.
"The registration process will start this year. It will be conducted by the Interior ministry and will start at the sub-location level," said Mucheru. 
"One of the initiatives is registering all the 45 million Kenyans biometrically so that everyone will have a single and unique identity. Today you have your ID which is given by the National Registration Bureau, the driving licence, passport and others."
The new system will provide a single source of personal information of all Kenyans and registered foreigners.
"We want to make sure that from cradle one has a unique ID and is able to access all government services since one can be identified," said Mr Mucheru.