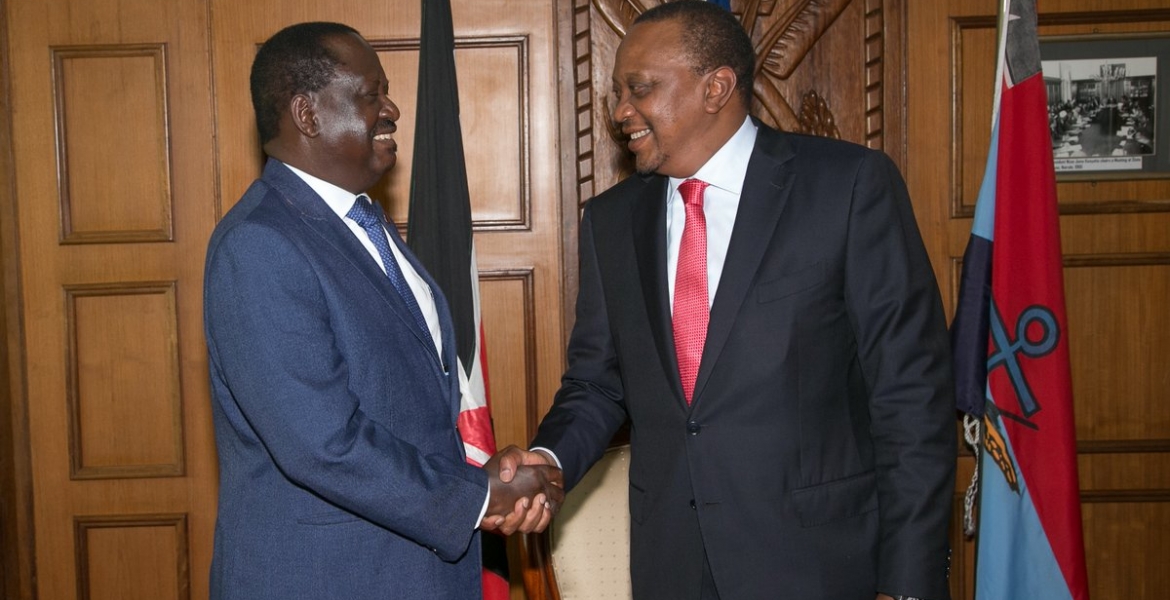 President Kenyatta and Opposition leader Raila Odinga on Friday announced the creation of a unity office as a way forward in the new charter aimed at uniting Kenyans.
In an agreement signed after a meeting at Harambee House on Friday between the two, Ambassador Martin Kimani and Lawyer Paul Mwangi were appointed to head the unity office, which has been tasked to spearhead the implementation of their shared objectives.
The agreement has five main objectives namely; ethnic antagonism, devolution, inclusivity, corruption and divisive elections.
Ethnic antagonism: The two leaders vowed to urge Kenyans, political leaders and formations to shun ethnic profiling.
Inclusivity: Uhuru and Odinga committed to fight hard for inclusivity and make sure in an accountable and impactful way, public institutions work to deliver to all Kenyans at the national and county level and that all Kenyans are served equally no matter who leads them.
Devolution: The two leaders promised to work to bring all the counties together regardless of the political affiliation, ensure counties deliver to the people and hold county governments accountable to the people.
Divisive Elections: The leaders committed to ensure that the country holds elections that are not marred by mistrust and conflict. The two promised to hold competitive and constructive elections.
Corruption: The leaders promised to support efforts to support whistle blowing from all Kenyans further urging all citizens to report the vice loudly.