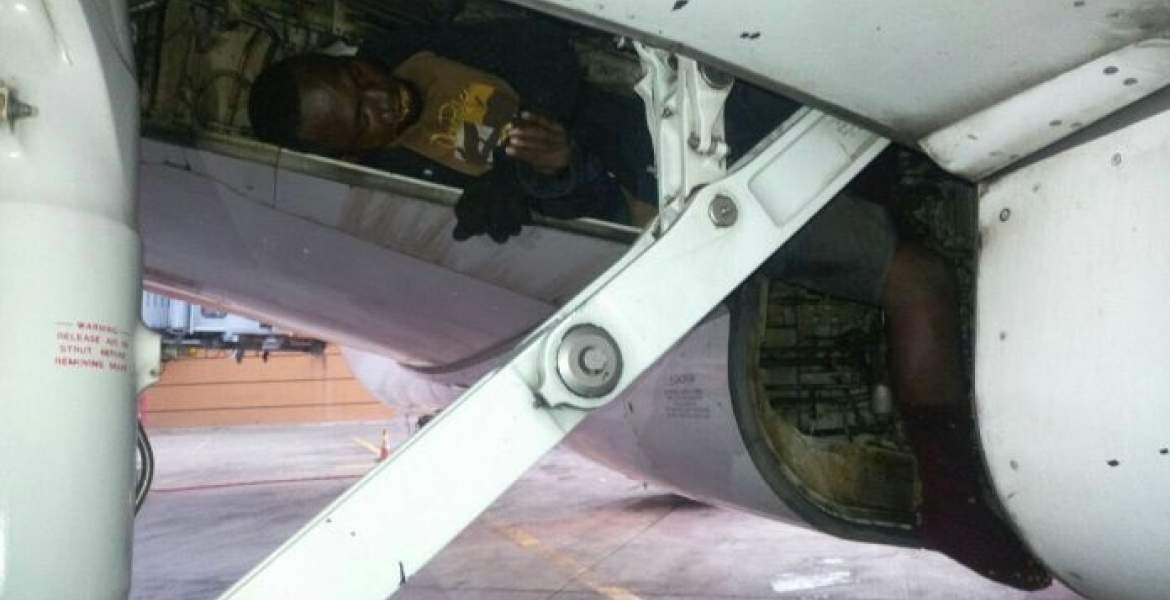 Operations at Jomo Kenyatta International Airport (JKIA) were on Sunday evening temporarily halted after a body of a stowaway was recovered in a Kenya Airways' flight destined for Ukunda in Kwale County.
The Phoenix aircraft from Kinshasa, DRC was forced to make an emergency landing at JKIA after it reportedly encountered gear problems. After landing, the crew found the body of the lifeless man lying in one of the parts of the plane.
This forced Kenya Airports Authority (KAA) to divert four flights from JKIA as authorities worked to clear the runway.
Preliminary investigations revealed the man must have frozen to death. Police could not immediately identify the victim as there were no identification documents at the scene.
His body was taken to the mortuary as authorities commenced investigations into the incident.