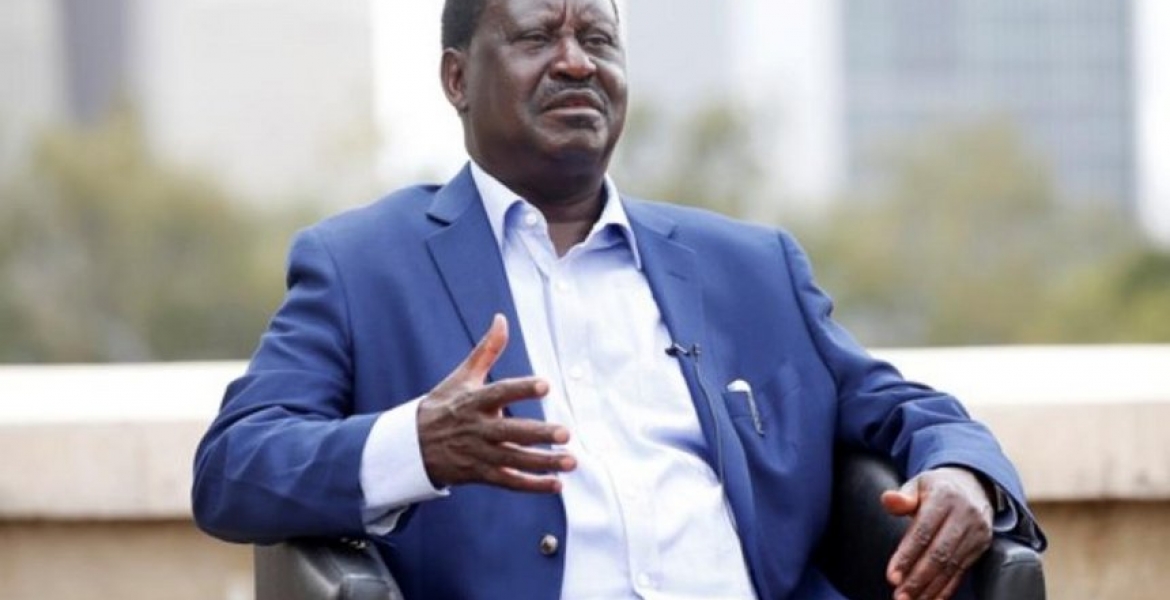 National Super Alliance (Nasa) leader Raila Odinga has renewed calls for a fresh presidential election, stating that it is the only way to save the situation Kenya has found itself in.
Speaking during an interview with British Broadcasting Corporation (BBC) on Tuesday, Odinga urged the international community to be objective on how it views the political situation in the country, which he described as a circus.
"The only solution to this circus is fresh election," Raila noted.
The Orange Democratic Movement (ODM) leader further termed the repeat presidential election won by President Kenyatta as a "coup" and lamented that the Jubilee administration is taking the country back to the dark era.
"That purported election was a coup de tat and a result of electoral autocracy. Kenyans are suffering under this corrupt and dictatorial regime because of the flawed electoral process that we must change," Raila said.
He said President Kenyatta has continued to violate the Constitution by arresting and detaining opposition leaders and muzzling the media, even when he knows that he illegally took over government.
Odinga maintained that he was the winner of August 8th, 2017 presidential poll, which was cancelled by the Supreme Court.
Speaking in Nairobi on Wednesday, Nasa people's assembly coordinating committee said the coalition will push for a fresh presidential poll before August this year.
"The people's assembly will culminate into a presidential election not later than August 2018," David Ndii, chair of the coordinating committee, said.
Last week Odinga took oath as people's president at a ceremony held at Uhuru Park grounds in Nairobi.