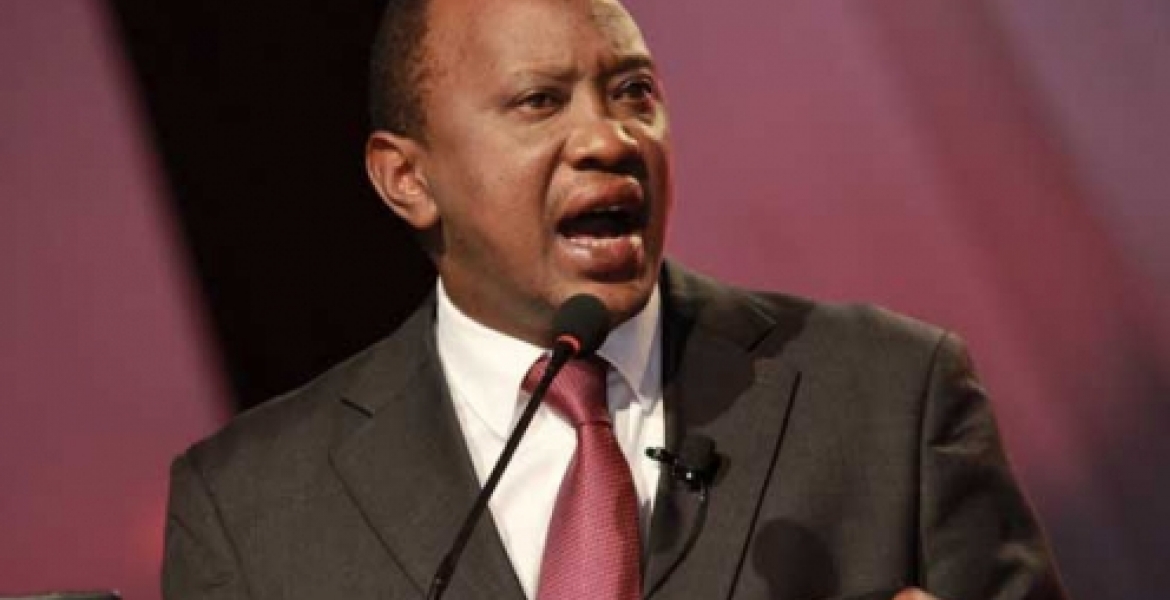 President Uhuru Kenyatta on Sunday asked the Supreme Court to throw out two petitions seeking nullification of his October 26th victory.
In his response to the two cases against his win, tUhuru argues that the petitioners made unsubstantiated claims. He also describes the two petitioners as surrogates, agents and mouthpieces of opposition and its leaders.
"Accordingly, it is deceitful and misleading for the petitioners to masquerade as bona fide defenders of the public interest," he said in a statement.
"The 3rd respondent states that the petition herein consists of a flip-flopped and distorted narrative, which fails to represent the true position in Kenya following the annulment of the results of the Presidential Elections that were held on 8th August 2017," he adds.
The President also claims the opposition made deliberate and unlawful attempts to derail the October 26th repeat election.
On the claims by the petitioners that fresh nominations should have been held ahead of the repeat poll, President Uhuru argues the court did not invalidate the nominations undertaken on 28th and 29th May 2017, but only quashed the declaration of the poll winner.
"The court merely invalidated the declaration of the presidential election," the President says.
One of the two petitions has been filed by former Kilome MP Harun Mwau, while the other has been filed by human rights leaders Njonjo Mue - chairman of International Commission of Jurists (ICJ) Kenya Chapter and Khelef Khalifa - chairman of the Muslims for Human Rights (Muhuri).
On the other hand, opposition National Super Alliance (NASA) has asked the apex court to invalidate the October 26th poll.
In its response to petition filed by activists Njonjo Mue and Khelef Khalif where its listed as the fourth respondent, the coalition accuses the President and Independent Electoral and Boundaries Commission (IEBC) of committing electoral malpractices.
Nasa also accuses the Uhuru of wooing its leaders among them Moses Akaranga, Alfred Khangati, Peter Munya and Isaac Ruto among others with jobs and money.
"The statements made by Uhuru at a Rally in Meru where he intimated that he had obtained the support of one Munya by an agreement to offer him a job in his government as a reward for changing his allegiance from NASA," Nasa says in an affidavit by Campaign manager Musalia Mudavadi.
Mudavadi also cites cases where President Uhuru threatened judges who annulled August 8th vote.
"Prior to issuing threats against the judiciary, he had unleashed a reign of terror against members and supporters of NASA."