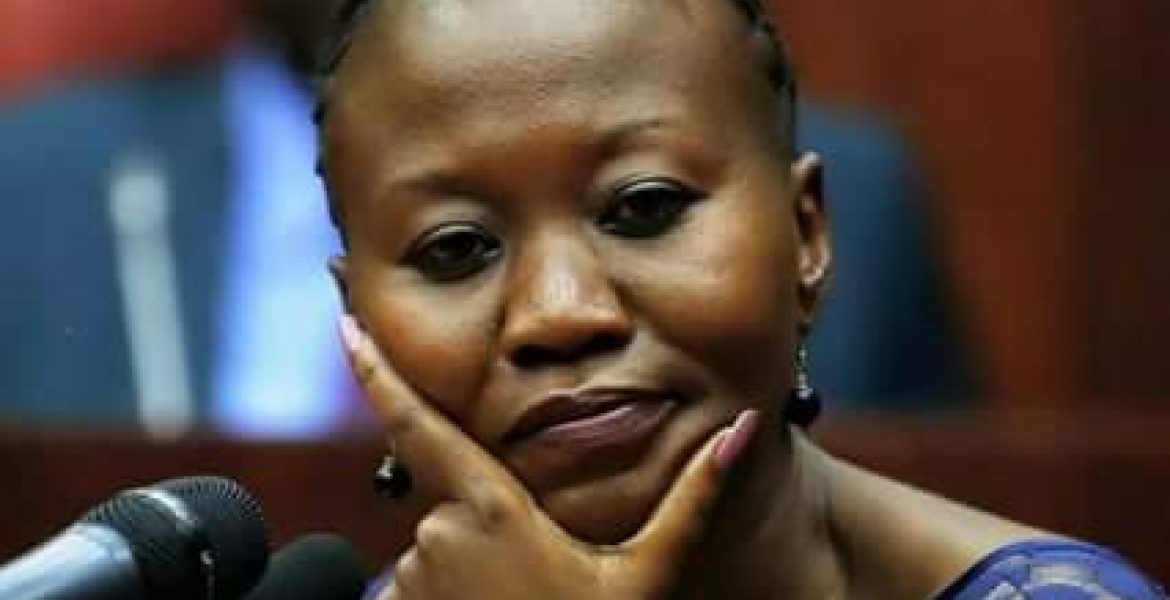 Isiolo Senator Fatuma Dullo has joined calls for the extradition of former Independent Electoral and Boundaries Commission (IEBC) Commissioner Dr Roselyne Akombe from the United States.
The senator argues that Akombe illegally pocketed travel allowances on her trip to Dubai, during which she fled to the United States.
Speaking in Isiolo, senator Dullo said that the commissioner has caused Kenya by eloping to the US to resign and should be deported to Kenya.
" Tuhakikishe ya kwamba international community warudishe huyo Akombe Kenya kwa sababu ameharibu mengi sana (Let's make sure the international community sends Akombe back to Kenya because she has spoilt a lot)."
Dr Akombe tendered her resignation from the electoral commission on Wednesday while in New York, citing among other reasons, threats on her life.
Senator Fatuma Dullo said that it was wrong for Akombe to travel to Dubai to supposedly supervise the printing of presidential ballot papers for the repeat poll by Al Ghurair Printing and Publishing firm, only to detour and flee to New York.
In her resignation letter, Akombe said there was no way the October 26 repeat election could not be credible.
"Decisions are made somewhere else and passed on for ratification and implementation,".
"Commissioners and senior staff at the secretariat are put in line through bribery and threats. If you don't agree with them then your life is in danger," she stated in a subsequent interview with BBC.
The calls by the senator comes days after Nyaribari Chache Member of Parliament Richard Tong'i vowed to petition Parliament to write a letter to the United States government to have Akombe extradited from US.
Tongi argued that Akombe abandoned run her duty of conducting October 26th repeat election as ordered by the Supreme Court and that it was unlawful for her to connect a flight from Dubai to the US while on official duties.
"Akombe has cases to answer regarding to the current political stalemate, regarding her disappearance while on official duty and as a Jubilee Member of Parliament I can assure you that Akombe will be back in the country once we collaborate with the US government," said Tong'i.