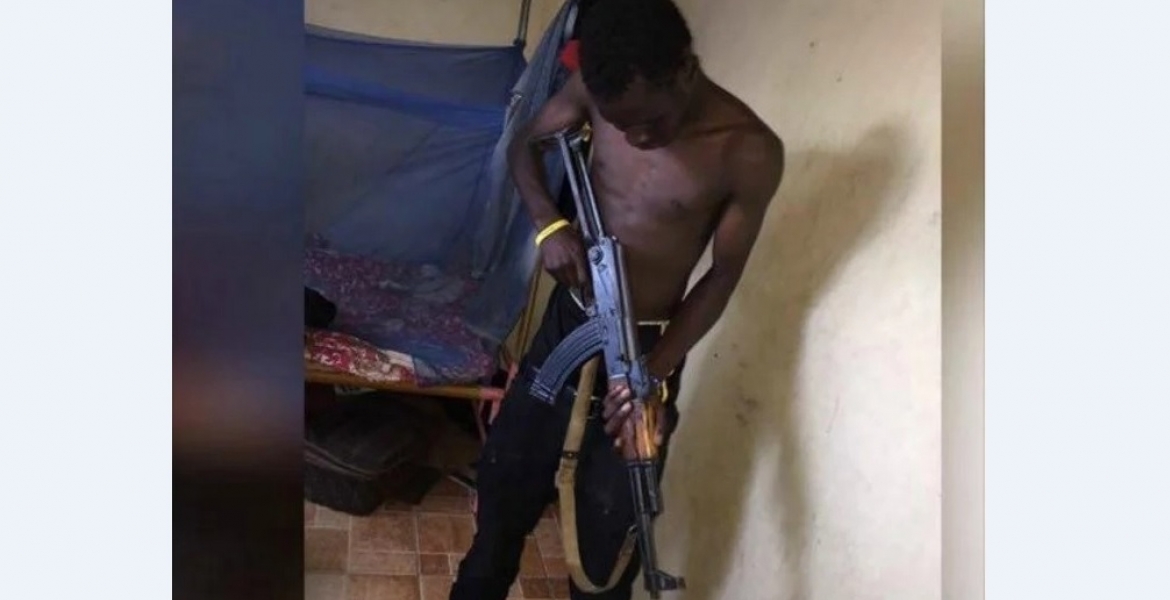 Kenya Police on Wednesday announced the arrest of a man they say has been posting inflammatory messages on social media, calling for the killing of people opposed to anti-IEBC demonstrations.
Police say Daniel Ochieng Omondi, 31, was arrested in the Githurai are of Nairobi where a search of his residence yielded three live 9mm rounds of ammunition and materials police suspect was to be used to make improvised explosive devices (IEDs).
"Omondi has been posting messages on his Facebook account calling on youths from a particular community to rise up and defend themselves," said Assistant Inspector General of Police Kinoti George in a statement.
"One of the postings was accompanied by a picture of himself holding an AK 47 rifle. The suspect was arraigned in court today, and 15 days Custodial Orders granted to facilitate further investigations," added Kinoti.
"Tomorrow will be the beginning of the end of my days on this planet… so I pray to God that should I go down tomorrow during the demonstration I will have to take as many dogs as I can with me," Omondi had written on this Facebook wall.
Kinoti warned anyone posting inflammatory or hateful messages on social media that police are on the watch and will deal with them in accordance with the law.