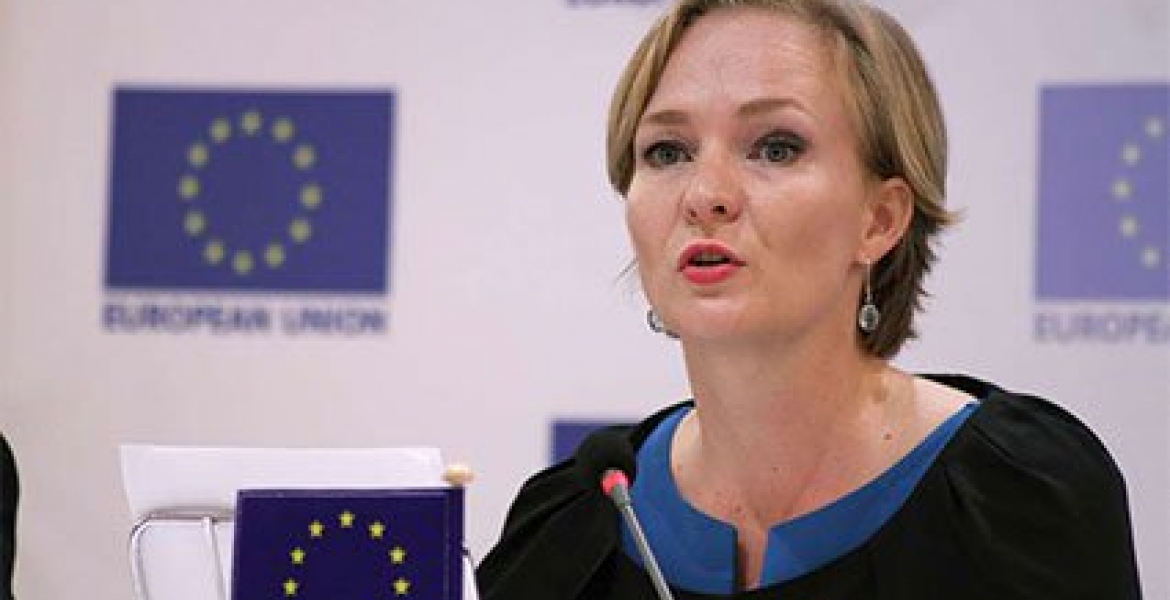 The European Union has expressed satisfaction with the preparations by Independent Electoral and Boundaries Commission (IEBC) ahead of October 26th repeat election.
In a statement issued on Monday, the EU observer mission in Kenya also called for dialogue between leaders to help end confusion and political uncertainty facing the country.
The Mission said Raila's "no reforms no elections" and Jubilee Party insistence to pass controversial changes to electoral laws "are seriously damaging democratic functioning."
"Worryingly, there is also concern that "no election" means Nasa supporters could obstruct polling and tallying," the mission said.
The team ,led by Marietje Schaake, noted that the hard stances taken by the two leading political players were affecting the building of institutions.
"Dialogue and cooperation are urgently needed for compromise so that there can be a peaceful electoral process with integrity and transparency and Kenyans can choose their president."
It said the amendments on electoral laws were bad because "their timing is not consistent with good practice for electoral law reform."
The EU said it will monitor the fresh election in all parts of the country and urged the electoral commission to communicate clearly where it encounters challenges in preparing the repeat election.
"Following the Supreme Court's decision and detailed judgment, the EU mission will focus particularly on the results process, looking at integrity and transparency. A key part of transparency is that the IEBC be clear about any deficiencies, so any errors that occur can be seen and discussed with stakeholders," the EU said.
It also urged the government to provide adequate security to IEBC commissioners and staff.