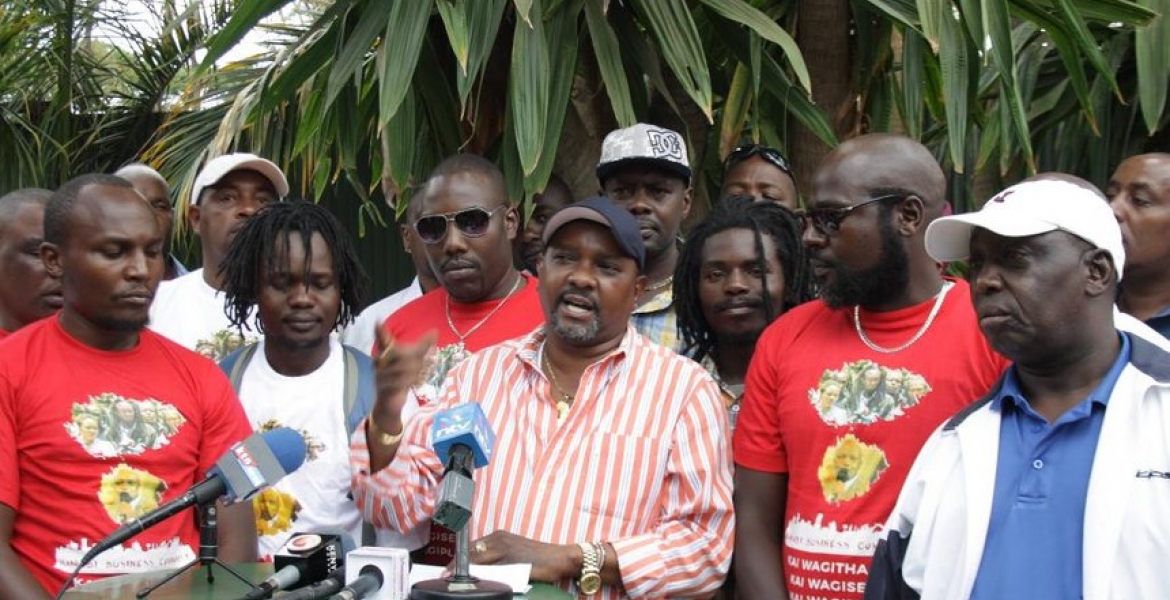 A group calling itself Nairobi Business Community has vowed to counter opposition National Super Alliance Monday anti-IEBC protests with equal force.
Speaking at a press briefing in Nairobi on Sunday, the group's chairman, Wilfred Kamau, said they will mount equal force on Nasa protests to protect their businesses and "guard" the Presidency.
The group said that last years demos left them counting losses, while others have had properties worth millions of shillings looted and destroyed.
They warned that their silence should not be translated to mean fear, warning that they would not allow Nasa to crumble their businesses while attempting to oust President Uhuru from power.
"We have mobilised business community members from Nakuru, Thika, Limuru and Murang'a among other places to support us."
"We call upon all our supporters and members of GEMA to come out in large numbers tomorrow [Monday] to protect our votes," he told journalists at City Park in Nairobi.
"Our silence should not be misconstrued as a sign of fear. We are peaceful Kenyans and we are not selfish."
"We have been called names including being linked to Mungiki but we will stop at nothing to protect the presidency," Kamau said.
"What shall we tell our children we were doing when Nairobi was and the economy was being ruined?" they asked.
"An unguarded presidency is a vanity [uthamaki utari mugitire ni tuhu ], therefore, we must protect our presidency," members said in a song before addressing the media.
The community further threw its weight behind the proposed amendments to the electoral laws by Jubilee.