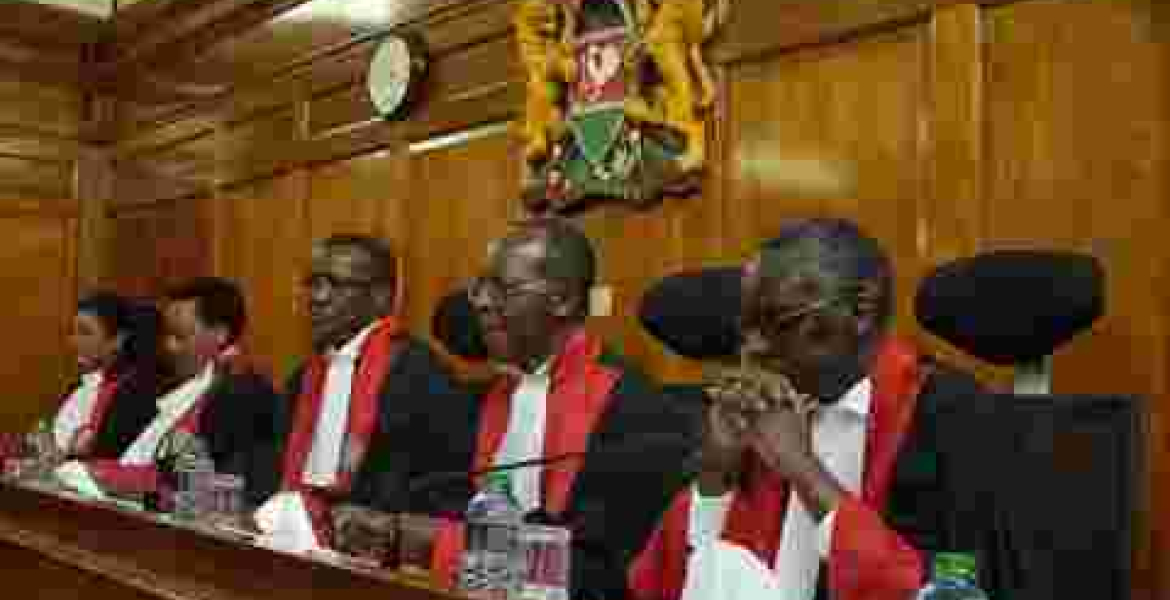 The Supreme Court of Kenya on Wednesday ruled that no individual commissioner or officer of the Independent Electoral and Boundaries Commission (IEBC) nor the electoral body as a whole acted with criminal intent in the August 8th presidential election process, which the court nullified.
The court, while delivering a detailed judgment on Wednesday following the nullification of the election on September 1st, said that while the IEBC followed to strictly follow the law in the process of vote transmission and declaration of Uhuru Kenyatta as the president-elect, there was no evidence that any official of the IEBC failed to do so with criminal intent.
"No evidence was placed before us to prove that electoral offences were committed by officials of IEBC. What we saw in evidence was a systematic institutional problem and we were unable to find specific fingerprints of individuals who may have played a role in the commission of irregularities," Chief Justice David Maranga said while delivering the judgment.
"We are therefore unable to impute any criminal intent or culpability on either the IEBC Chairman or any other Commissioner or member of IEBC," added Maraga.