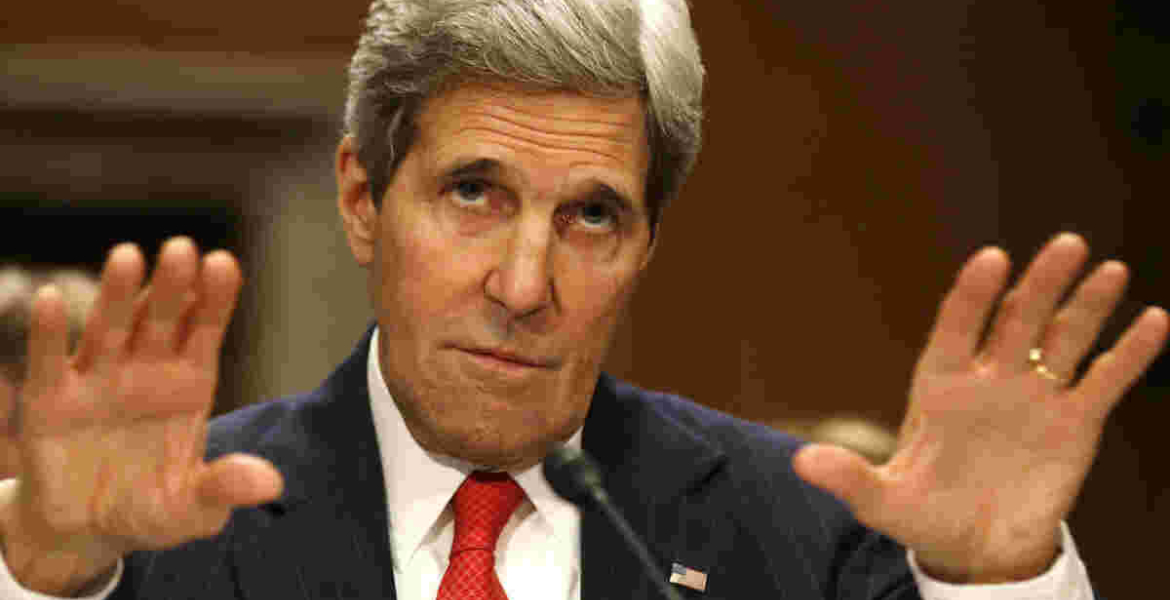 Former US Secretary of State John Kerry
The US Carter Center has dismissed earlier reports that the co-leader of the Center's Kenya election- monitoring team, John Kerry had apologized to Kenyan opposition leader Raila Odinga for declaring the nullified August 8th presidential election free and fair.
There were media reports that the former US Secretary of State apologized to the National Super Alliance Presidential candidate in an interview to the BBC, but the Carter Center has termed the said interview as fake.
"I still maintain my previous position that the queuing, identification and voting at the polling stations were largely smooth and peaceful." Kerry supposedly added: "However, I want to sincerely apologize unreservedly to Raila Odinga for severally urging him to concede defeat yet total tally was arrived at through a flawed process."
Carter Center spokeswoman Soyia Ellison clarified that Kerry did not have such an interview with the global broadcaster.
"This is, indeed, a fake. John Kerry did not give an interview to BBC or anyone else," Soyia told Daily Nation's Kevin J. Kelly via e-mail.
Director of the Carter Center's democracy programme, David Caroll warned in a separate message that "it's easy for fake news to spread."
"It's important for citizens all over the world to make an extra effort to confirm that what they read or hear comes from a credible source." Caroll said.
One week ago, Kerry in a commentary on New York Times co-written with former Senegal Prime Minister Aminata Toure said: "Multiple media reports suggested inaccurately that we and other international observers had declared the election free and fair," Mr Kerry and Ms Toure wrote.
"Our preliminary report two days after the election insisted that the tallying process was in progress and that an overall assessment could be provided only after the process was complete."
"We also indicated that the electronic transmission of results proved unreliable, with electronic scans of results forms not arriving as planned at constituency-level tally centers, where the results were tabulated."
****
Mwakilishi carrried a story on September 17th on the above topic. We retracted the story as soon as we realized it was not factual. We sincerely regret the error.