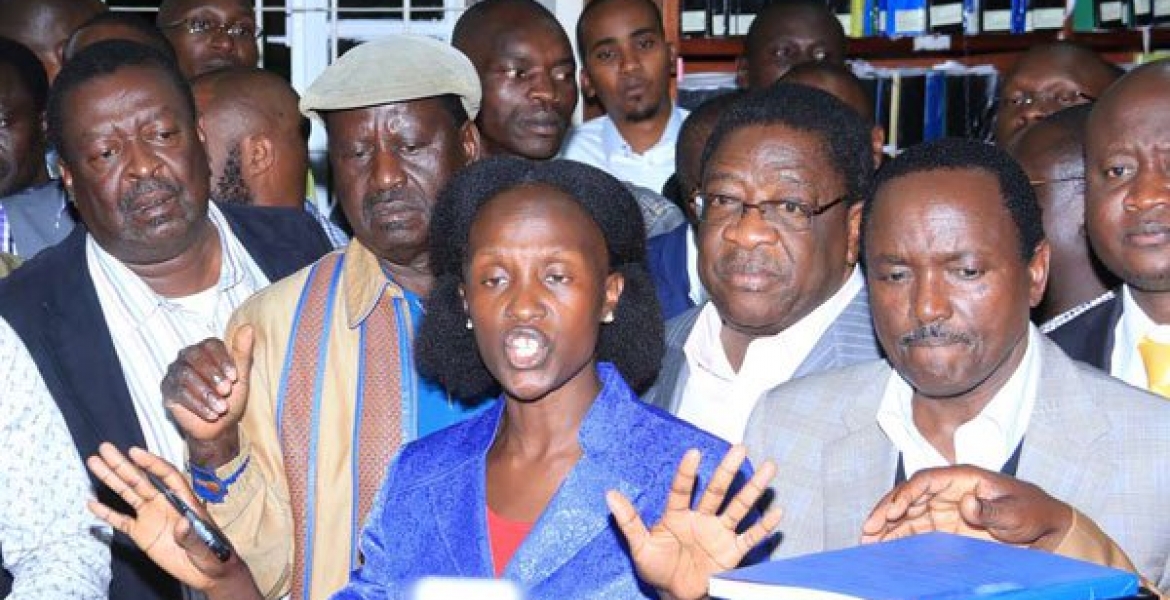 The Supreme Court has rejected four documents in the Raila Odinga's presidential petition seeking to overturn re-election of President Uhuru Kenyatta.
The highest court in the land in rejecting the documents said were filed after the Friday midnight deadline had elapsed.
Supreme Court registrar, Esther Nyaiyaki a letter to Odinga's lawyers on Monday said that the Court had received two complete sets of 59 volumes of their petition and on Sunday, the lawyers submitted six more, but could not be admissible.
Nyaiyaki further told Raila that three key documents were missing.
Raila's leading Attorney Paul Mwangi, however said the rejected documents will not have much effect on the petition. He said the missing documents were annexes of the primary documents, which were filed before the deadline.
"They are Forms 34 A. They are not primary documents. However, a document is deemed to have been filed when it was paid for and, in this case, that was done before Friday midnight. That is the legal position," Mwangi said.
IEBC lawyers raised questions on why Nasa was still filing documents at the Supreme Court, even when the deadline had passed.
"Upon inquiring from the Supreme Court, we were advised that you were still filing documents as at midday today.
"Our client is concerned as to why documents are still being filed way out of time," the firm said in the letter signed by Mr Kamau Karori.
The lawyers also asked Supreme Court registrar "to confirm which documents are being filed this long after the deadline for filing".