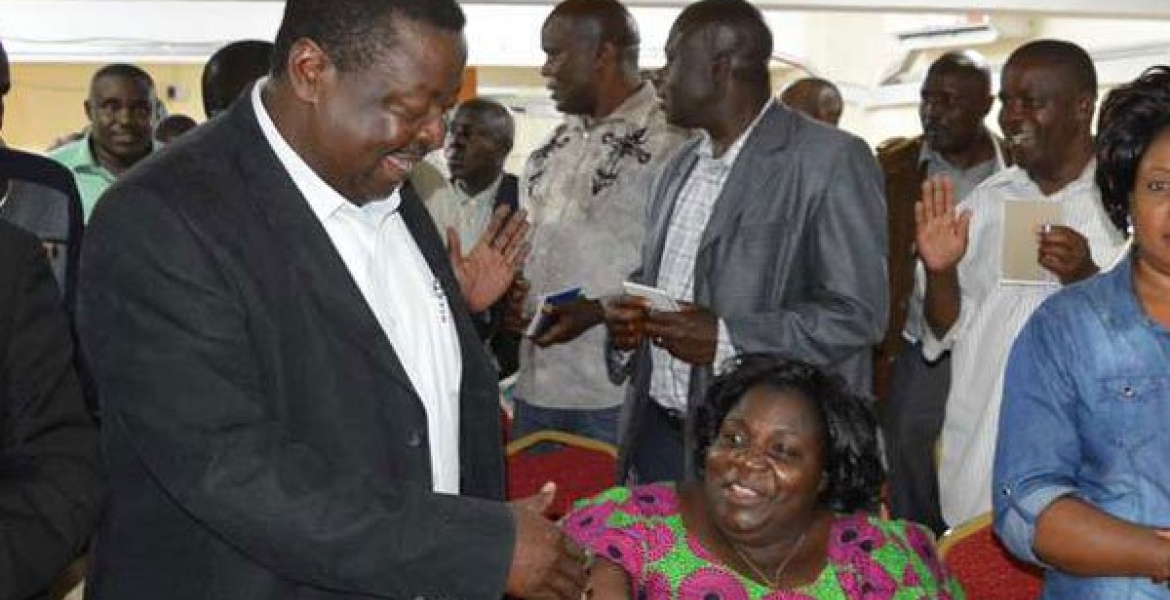 Opposition coalition National Super Alliance (NASA) claims that President Uhuru's Jubilee Party is coercing NASA candidates who lost 'unfairy' to concede defeat.
NASA campaign chairman Musalia Mudavadi, said that the ruling party has been blackmailing their candidates especially governors who were defending their seats, who earlier claimed had been rigged out.
Jubilee is unconventional methods to pressure the candidates into conceding defeat, Mudavadi said.
"The most disturbing feature of this arbitrary political pressure to concede defeat is that it involves threats and intimidation, particularly by waving the spectre of prosecution, unwarranted and excessive tax assessments and demands, and interference with legitimate business or other enterprises," he said in a statement.
Mudavadi claims came hours after former Nairobi Governor Evans Kidero conceded defeat and handed over power to Mike Sonko on Monday.
Kidero had earlier ordered a vote recount and raised questions on the manner in which the elections were held. He had declined to concede.
Jubilee secretary-general Raphael Tuju said Opposition leaders appeared disappointed that Dr Kidero had agreed to hand over to Mr Sonko.
"He gracefully handed over and that is as it should be. That contrasts with the actions of their party leader and from where I sit, I can see them frantically trying to look for a way of changing the narrative," Tuju said.
Mudavadi said Nasa had noted "strange and odd" wins in Garissa, Machakos, Nairobi, Narok, Kajiado, Wajir and Marsabit counties.
Mudavadi said antics used by Jubilee were similar to those employed by Kanu at the height of its impunity.
"Nasa maintains that no elections in Kenya have been as scandalous and controversial as this year's and we are determined to prove it in court and through other legal avenues. "Jubilee must not panic or resort to guerrilla tactics if it really won," Mudavadi said.