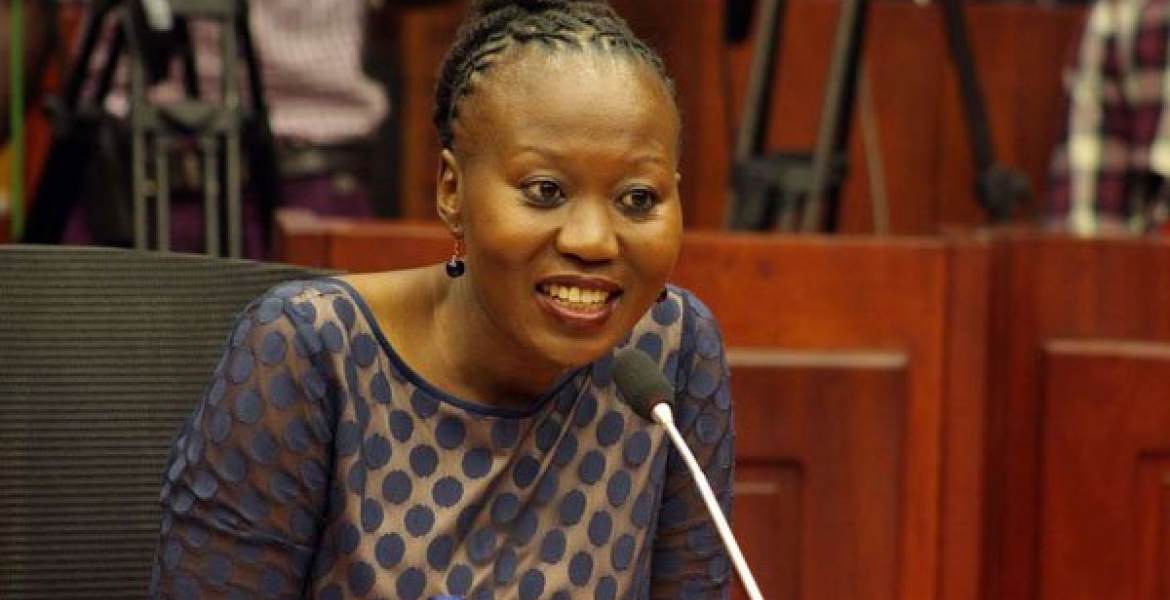 The United Nations (UN) has announced that Independent Electoral and Boundaries Commission (IEBC) commissioner Roselyne Akombe will "fairly soon" return to the global organization.
The announcement further fuels speculation about her future at the electoral Commission, following the August 8th general elections.
Prior to joining IEBC , Akombe had worked at the United Nation for 15 years, but requested for an unpaid leave to work for the IEBC.
"I am aware that she was on a leave of absence. At some point, I believe, fairly soon, it will be expiring and then she will return to her duties in the Department of Political Affairs," UN deputy spokesman Farhan Haq told a UN press briefing.
Akombe was hired to the electoral commission for a six-year-term, but with the new development, coupled by her recent travel to the US, casts more doubts on her future at the IEBC.
The Electoral Commission Act allows any commissioner to resign at any time of their contract by writing to the President. The vacancy is then declared within seven days, and a new recruitment starts.
Dr Akombe was instrumental for IEBC and virtually conducted all TV interviews on its behalf. Last week she was pulled out of a US bound flight at Jomo Kenyatta Airport following some travel hitch, but was later allowed to travel.
UN said that, though Dr Akombe was now a 'separate individual' working for IEBC, her space was still intact at the UN.
"Ms. Akombe, at some point, will re-join the Department of Political Affairs, and then she'll be a UN staffer," Mr Haq told reporters.
Dr Akombe however, declined to confirm or deny she would return to UN.
"It is too early for me to make any decision on my future. My goal right now is to support our team that will be making our case at the Supreme Court," Dr Akombe said.
The comments by Mr Haq, came months after the global body defended her exit and the fact that she had been awarded an unpaid leave to join the IEBC.
"She has been granted special leave without pay to serve in the Kenyan Independent Electoral and Boundaries Commission. She'll provide technical electoral support to the Commission in preparation for the 2017 elections and support efforts to prevent post‑electoral violence in Kenya. The activity was approved in accordance with staff regulations… the proper staff regulations and staff rules," said Stéphane Dujarric, Spokesman for the Secretary-General, in a January 23 briefing, shortly after she was sworn in.