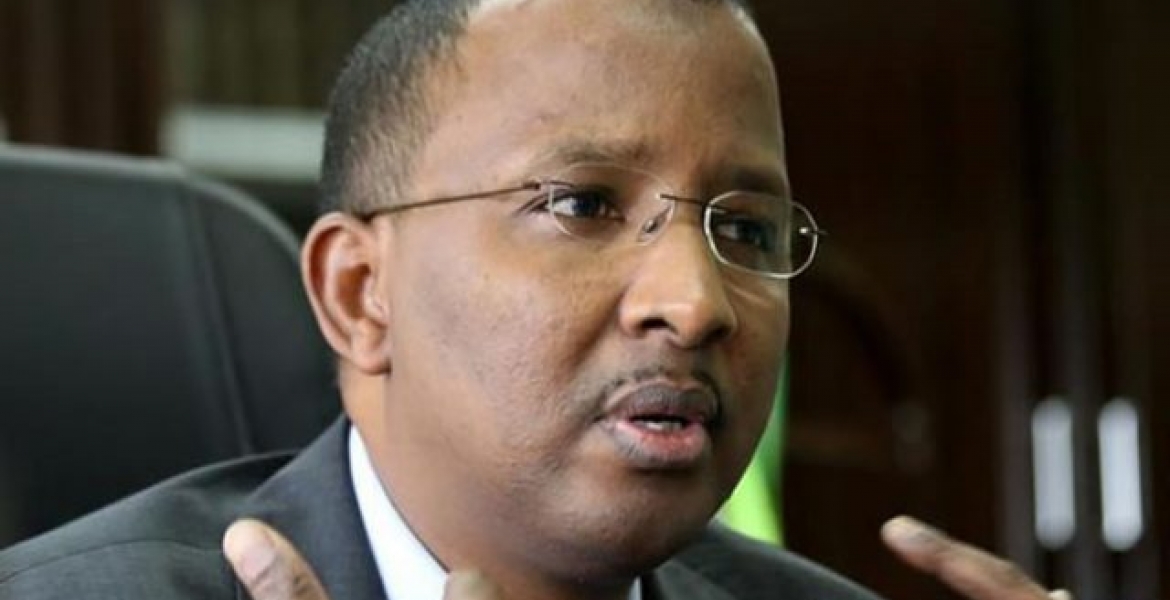 Former Independent Electoral and Boundaries Commission (IEBC) chairman Isaack Hassan has come out to speak on how National Super Alliance (NASA) leader Raila Odinga colluded with the civil society to orchestrate a scheme to throw him out over 2013 election rigging claims, which he says was only a scapegoat by a sore election loser.
"In a country with no culture of conceding electoral defeat, three-and-a-half years were spent by these opposition leaders honing a sense of victimhood to the effect that the presidential elections were rigged," says Hassan.
Hassan says that the former Prime Minister ganged up with his supporters, civil society and international think tanks after losing the election to throw mud at Supreme Court and theIEBC.
Raila singled me out and former Chief Justice Willy Mutunga for "a special criticism", Hassan says in a memoir released during the Sixteenth Cambridge Conference on Electoral Democracy in the Commonwealth, in Cambridge, England.
"Nothing we said or did seemed to persuade those who were aggrieved with the loss of the presidency and the lack of basis of the alternative facts and false narrative that they had created and started believing in," he said.
Hassan said that even when the pressure by the Raila-led opposition was too much for him and the commission, he stood firm not to succumb to intimidation. "I believed if I stepped down under these conditions I will be succumbing to intimidation and give credence to the false claims and allegations being made against us. I made the decision to stay strong and insist on respect for the rule of law in removing the Chair and Electoral Commissioners from office".
Hassan went on: "The Chief Justice, perhaps fed up with the whole public lynching, chose to retire early one year before his term ended. However, we did not have that option."
Hassan recalls how public protests were staged at the IEBC offices every Monday, calling them all sorts of names and insults. "It was a spectacle to watch demonstrators outside our offices with all manner of offensive banners such as 'IEBC Must Go', 'We don't want thieves', 'Jubilee equals IEBC', 'Isaack Hassan go back to Mogadishu', 'Wanted dead or alive – Isaack Hassan'," he said.
"It was clear to everyone that we had become sacrificial lambs," said Hassan.
The former IEBC boss said that civil society shamelessly involved themselves in the witch-hunt scheme and he terms them as "individuals who are part of the army of supporters of politicians and political parties".
"Some civil society are neither civil nor a society. They traffic in partisanship while pretending to be impartial. The protest industry has become their fishing ground and instituting public interest litigation that has political ends has become a means to an end," Hassan points out.
Hassan's memoir comes just as Raila launches another petition at the Supreme Court, alleging that the IEBC rigged him out of a presidential win. The NASA coalition on Friday filed a petition at the Supreme Court seeking to have the court overturn the declaration of Uhuru Kenyatta as the winner of the August 8th geenral election.