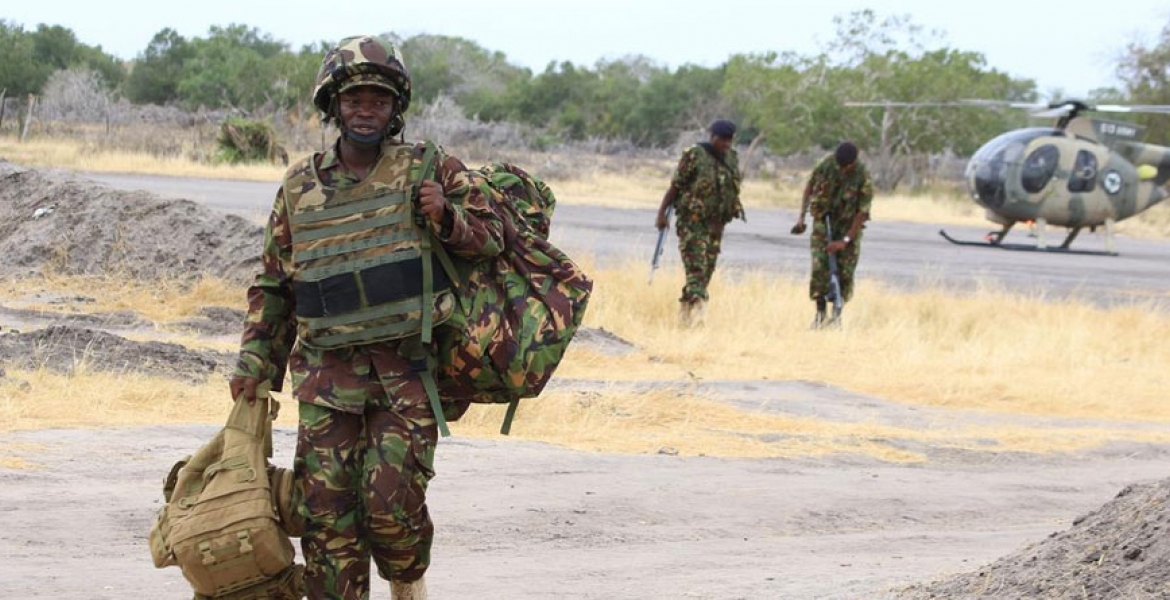 The United Nations has made a refund of Sh7.9 billion for Kenyan troops fighting Al-Shabaab militants in Somalia after persistent low and delayed reimbursement.
Treasury documents indicate that Kenya received Sh6.78 billion in the year to June against the targeted Sh6.44 billion, with the annual and excess payment being a boost for the Treasury, which has struggling to raise cash.
The reimbursement is supposed to be done quarterly, but the UN has previously failed to meet its refund targets, triggering protests from Kenya.
BBC reported that payments for the 22,000-strong African Union Mission in Somalia (Amisom) has been delaying over "accounting issues".
The disbursement of the billions comes after a meeting between UN secretary-general Antonio Guterres with Kenya government officials during his recent official visit to Kenya, where he pledged regular funding for troops fighting Al-Shabaab militants in Somalia.
Guterres, who met with President Uhuru Kenyatta in March said regular pay would strengthen the troops' bid to restore security in Somalia. 4,000 Kenyan soldiers are part of the Amisom.
Each Amison soldier is entitled to a $1,028 (Sh103,828) monthly stipend. Their respective governments then deduct $200 (Sh20,200) for administrative costs, meaning the soldiers take home about $800 (Sh83,628).
Kenya has experienced delay in reimbursement of the money in the past, which was attributed to the UN's insistence on verification of the claims.
Amisom soldiers are drawn from Uganda, Burundi, Djibouti, Sierra Leone and Kenya.