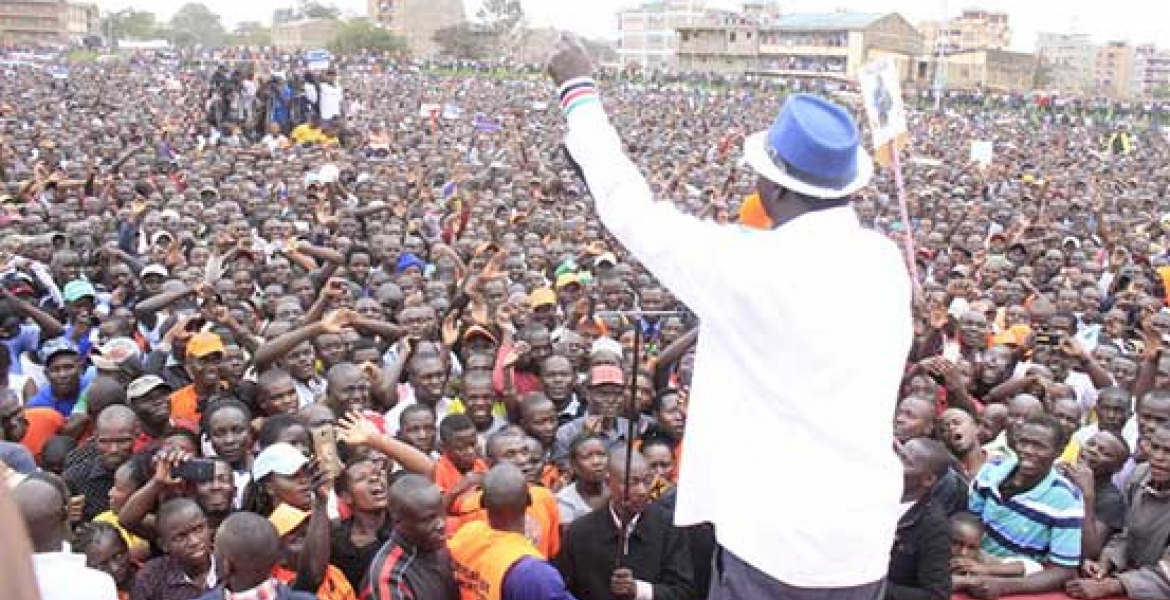 As campaign curtains for August 8th general elections came down on Saturday, National Super Alliance (NASA) held their final push rally at Uhuru Park where they expressed confidence of a win in the Tuesday's elections.
NASA presidential candidate Raila Odinga said that he will be holding a victory party at the State House for all Kenyans when he is declared the winner of Tuesday's elections, as he called in supporters to turn out in large numbers to vote the Jubilee regime out.
"We are calling on everyone, from the sick, weak, healthy and youth to show up and vote hoping to get 99.1 per cent turn out and with that, we can have a victorious win," Raila stated.
He called on the Independent Electoral and Boundaries Commission (IEBC) to ensure the elections will be free, fair and credible.
"We are asking the IEBC to give Kenyans transparent elections, we don't want them to manipulate numbers," Raila said.
"The price of an independent nation is one that conducts its affairs openly and fairly and we ask the police to ensure they do not interfere and cause chaos," Raila said.
Raila bashed the Jubilee government and accused it of condoning massive looting of public resources and massive corruption.
"The government must go home because they allowed corruption which has led to the loss of billions of money. The government will not develop under the leadership of the duo because they call themselves digital but are just thieves," he stated.
"If I win then I will hold a party for Kenyans on Saturday at State House and it will be public for us all because we are with each other on this journey," he stated.