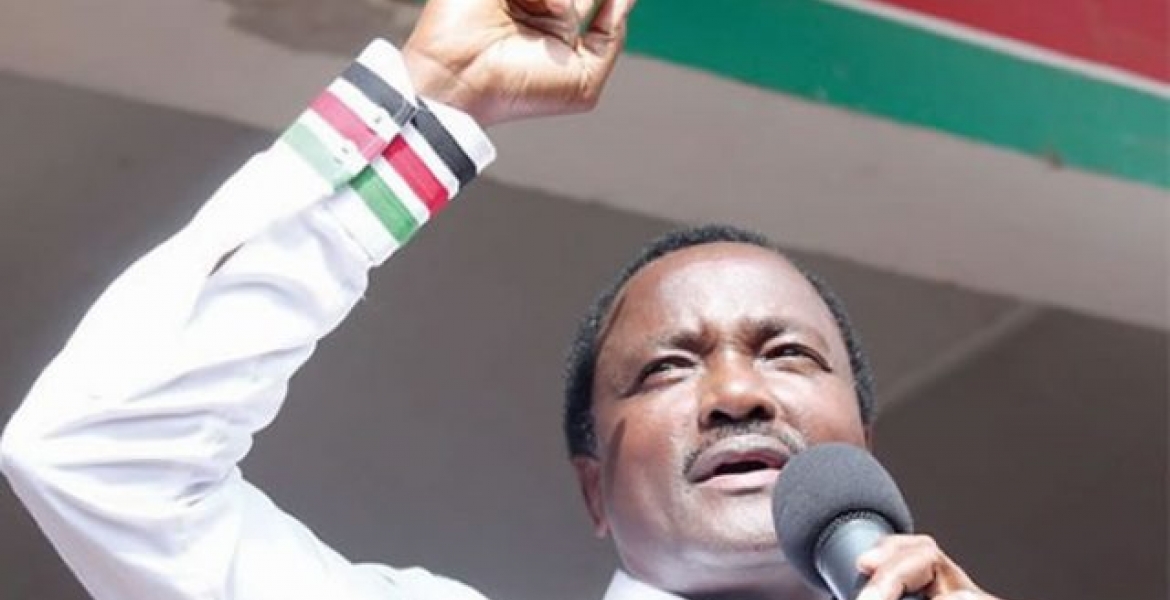 National Super Alliance (NASA) presidential running mate Kalonzo Musyoka has accused the Jubilee administration led by President Uhuru Kenyatta and his deputy William Ruto of mismanaging the country in the last four and half years.
Speaking during National Super Alliance (NASA) final rally at Uhuru Park, Nairobi on Saturday, the former vice President said that time for Jubilee was over, adding that the country was prepared for NAA government after Tuesday's elections.
The Wiper Democratic Movement party leader lashed out at the Jubilee leadership saying they have failed to lower the cost of living, failed to create jobs, condoned corruption and entertained extra-judicial killings. He said that the above vices will be a thing of the past when NASA takes over power from Jubilee.
"We, as NASA, are equal to the task. We are going to show our competitors how to run a country because they have shown Kenyans how not to run a country," said Kalonzo.
Kalonzo exuded confidence that NASA will form the next government because Kenyans were tired of being taken for a ride by President Uhuru Kenyatta and his deputy William Ruto.
"Jubilee will go home because of Unga; Kenyans are tired of a failed government that can't feed its children. We have the numbers and Kenyans are behind us," he said.
NASA presidential flag bearer Raila Odinga called on supporters to turn out to the last man to ensure that President Uhuru Kenyatta goes home.
"We are calling on everyone, from the sick, weak, healthy and youth to show up and vote hoping to get 99.1 per cent turn out and with that, we can have a victorious win," Raila stated.
"The government must go home because they allowed corruption which has led to the loss of billions of money. The government will not develop under the leadership of the duo because they call themselves digital but are just thieves," he added.