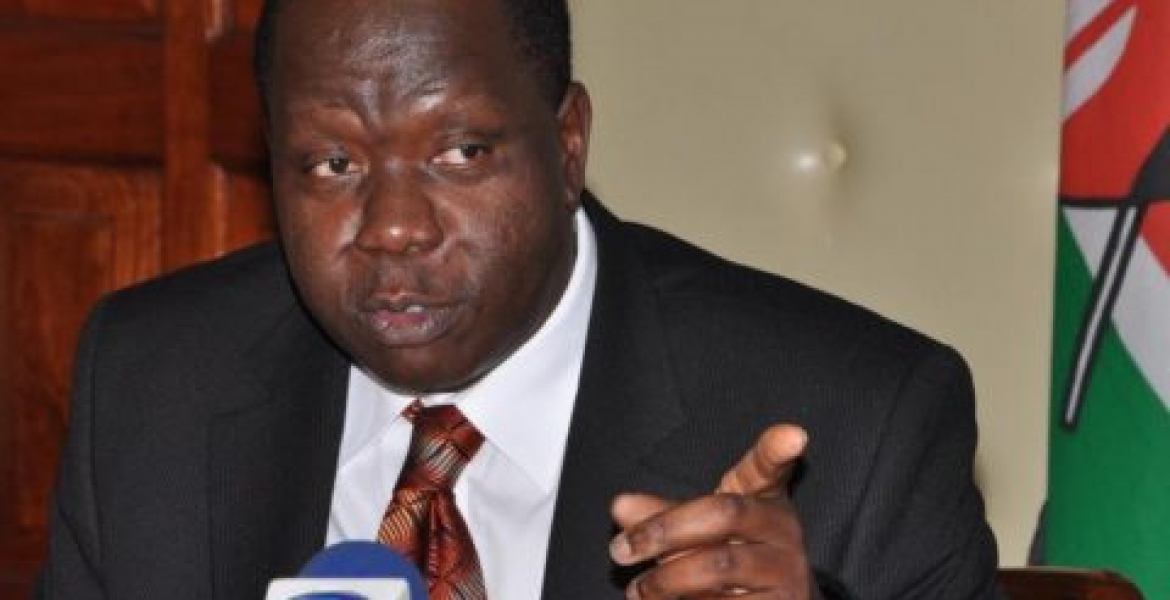 Acting Interior and Coordination Cabinet Secretary Fred Matiang'i
Acting Interior and Coordination Cabinet Secretary Fred Matiang'i has told National Super Alliance (NASA) leaders that he will not be intimidated in his quest to ensure security for Kenyans during the forthcoming elections.
Speaking during a service at Kisii Cathedral Church, Matiang'i said that the security forces were ready for the elections and once again dismissed NASA's Adopt-a-Polling Station strategy, maintaining that unauthorized individuals will not be allowed to hang around polling stations.
He said the law was clear on who should be at the polling stations during voting, adding that he will not allow few politicians to organize armed youth to camp at polling centers.
"The security sector is ready for the elections. Those planning to cause mayhem will face the full force of the law. Leaders must respect the Constitution and independent institutions," said Matiang'i. "We can't live outside the law. We have experienced trouble before and lost lives because of elections. I have no right to disrespect the Constitution that I swore to protect. Let Kenyans remain assured there will be no problem in the country," he said.
Matiang'i told NASA presidential candidate Raila Odinga and his co-principals that they must respect the law if they are to lead Kenya.
"Our work is to protect Kenyans and support IEBC. I will not entertain threats and intimidation when it comes to safeguarding Kenyans' interests," he maintained, adding that he will not bend any law for any politician.
He called on leaders to preach peace instead of inciting Kenyans based on the tribal divide.