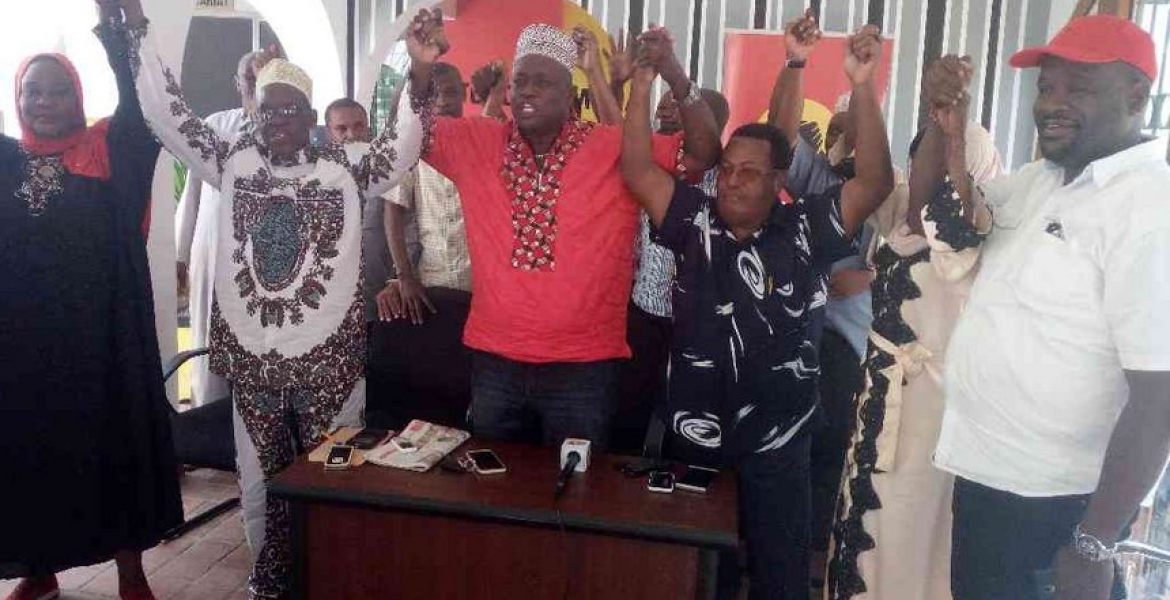 Jubilee party leaders drawn from the six coastal counties have given President Uhuru and Deputy President William Ruto a 72-hour ultimatum to meet them or lose their support.
Led by Mombasa County Jubilee Chairman Matano Chengo, Omen's League Chairman for the County Warda Ahmed, Kwale and Kilifi County chairmen Mohamed Kidzeru and John Mumba, the leaders said that the meeting was a demand and not a request.
The officials said that they were frustrated by the way the Jubilee top leaders have been treating them.
"Only a month is left to the elections...we will not be left behind. If we will not have met the President after 72 hours, we will meet here again to give the way forward," Chengo said after their meeting at Jubilee Coast headquarters in Nyali on Saturday.
The leaders claimed that some brokers from Nairobi and parts of the Coast have been meddling with Jubilee campaigns in the region and feeding the President and his deputy with false information.
"They pretend to organize presidential campaign teams yet they know nothing about Coast politics. Let us not, as Jubilee, lose seats because of these brokers," said the chairman.
The officials further accused Jubilee candidates of blocking them from meeting the President to brief him on coast matters.
"Coast politics is unique. It is not like in Nairobi or Rift Valley. We know our people best and are better placed to give reports on what is actually on the ground," said Chengo.
Their demand comes after some Senators and National Assembly members drawn from Nairobi and Rift Valley regions toured Mombasa and held a rally at Tononoka grounds, but did not involve the party officials.
"We were not consulted as party leaders. We were only invited as participants and had already organized our own meeting in Likoni which we could not abandon," Chengo said.
The officials said they have been working hard drum up support for the party at the grassroots but some brokers and Jubilee candidates from the region have been frustrating their efforts.