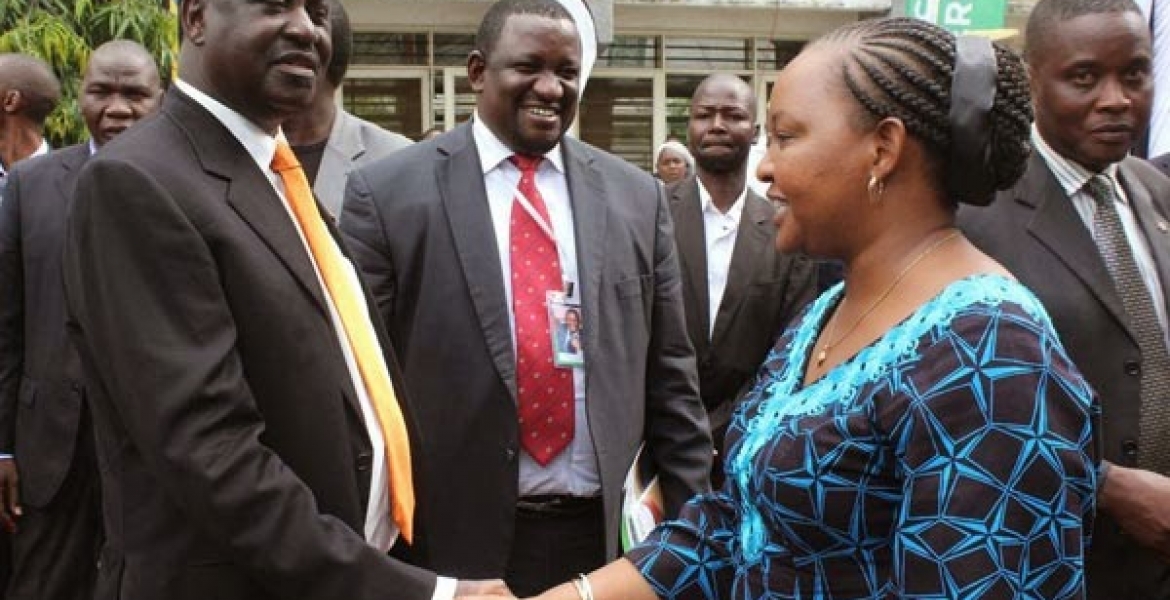 The High Court has given National Super Alliance (NASA) presidential flag bearer Raila Odinga 14-day ultimatum to file submissions in support of his application seeking lifestyle information from former Devolution Cabinet Secretary Ann Waiguru, who filed defamation case against him.
High Court Judge Joseph Sergon on Thursday said that the case will continue without Odinga's application being heard, if the former Prime Minister failed to comply with the order. "We will continue with the case if the submissions will not have been filed," the judge said.
At the same time, Waiguru, the Kirinyaga gubernatorial candidate on a Jubilee ticket, has told the court that she cannot reveal her earnings to Raila. Waiguru asked the court to dismiss the application by Raila, saying that Raila's demand had an ulterior motive of indirectly auditing her lifestyle and delaying the case.
"The defendant having defamed the plaintiff in the absence of any factual matrix now seeks through interrogatories to shift the burden of proof through a fishing expedition," reads a reply filed before High Court Judge Joseph Sergon.
"The interrogatories do not relate to any of the matters in question between the parties."
Waiguru argues that if Opposition leader wants to know what she used to earn, he should enquire from the Salaries and Remuneration Commission (SRC).
The Opposition leader told the court that the only way he can be able to reply to Waiguru defamation suit, is by having the earnings of Kirinyaga governor aspirant, from 2006 to when she was dismissed from the cabinet.