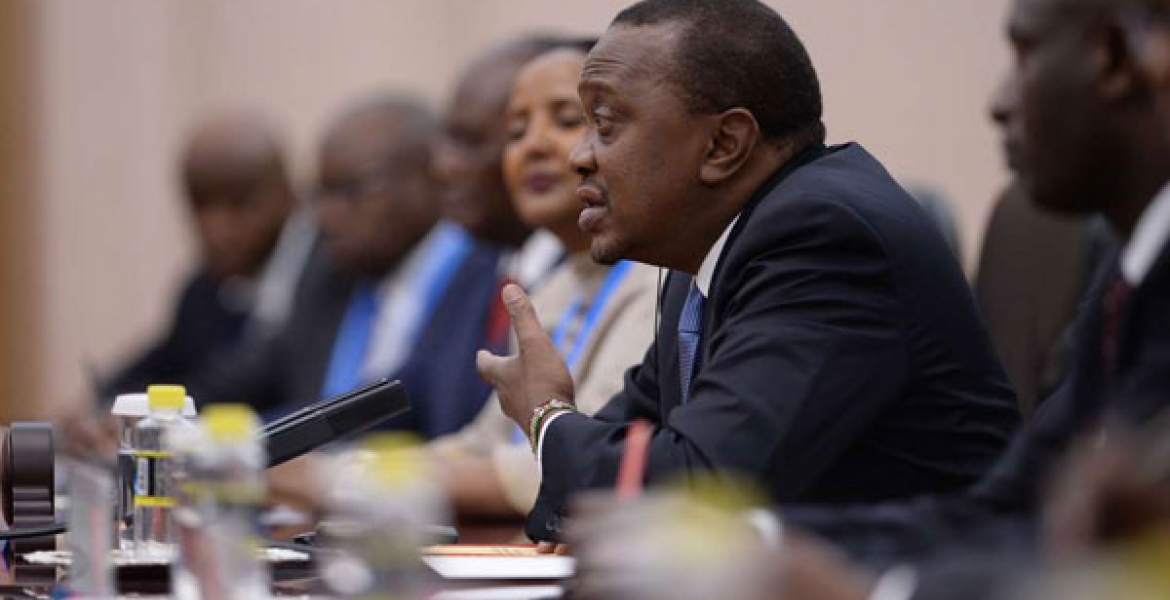 Reports have emerged that President Uhuru Kenyatta held private talks with Russian President Vladimir Putin while on his tour of Beijing last week, where he attended the Belt and Road Forum.
It is said that the head of state met with his Russian counterpart in the first face-to-face meeting between these two heads of state.
The two met in an exclusive room at the Lanqi Lake Convention Centre on the northern outskirts of Chinese capital on the sidelines of the Round-table Summit of the forum attended by 28 leaders from across the world.
According to Kenya Foreign Affairs Cabinet Secretary, Amina Mohamed, the talks between the two leaders signaled the beginning of what could be 'renewed engagements' with Russia which is an influential figure in the United Nations.
"We attended a meeting where there were these other countries participating and the issues that we raised drew lots of interest from some of these countries."She said.
Shs added: "They (Kenyatta and Putin) had a discussion and I had a discussion with my counterpart (Sergei Lavrov). I invited Lavrov to come to Kenya and he said he is going to look at it and give a response very soon," said Mohamed in a briefing to journalists.
China and Russia were the first nations President Kenyatta visited in his first year in office. At the  time, State House said it was "seeking new markets" by looking East especially after a series of travel advisories by the West which has traditionally been Kenya's largest source of tourists.