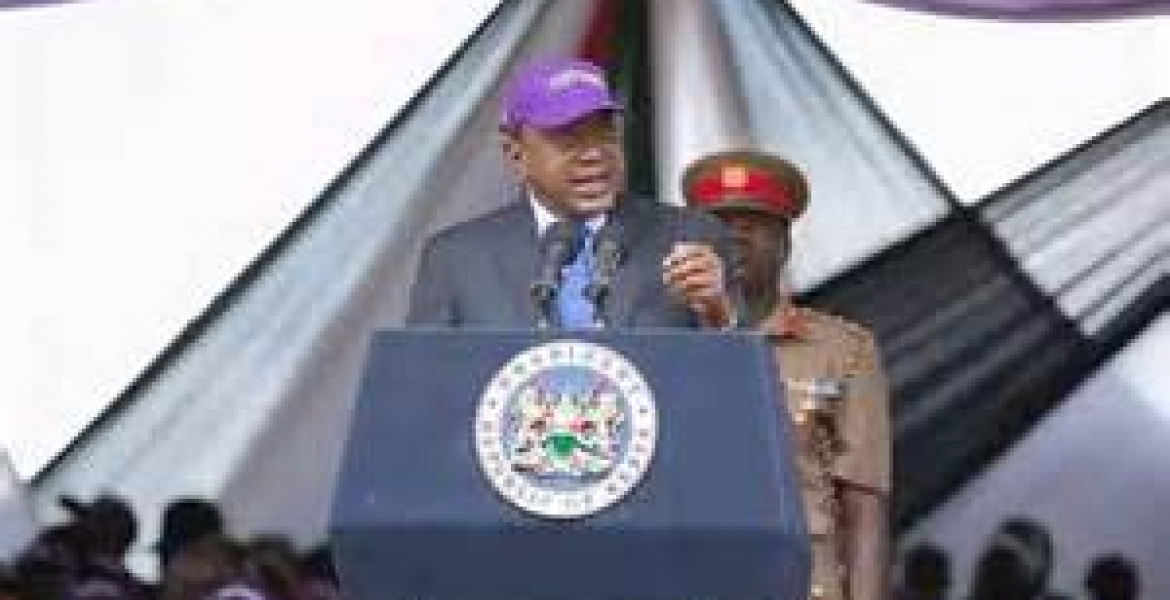 President Uhuru Kenyatta on Monday made remarks that probably left his speechwriters in panic mode. During his speech at Uhuru Park during the 2017 Labor Day Celebrations, the president made remarks in reference to the day's Speech that he read to the nation.
A seemingly agitated President said that the speech was too long. "Hii kitu ni mrefu," the President said amidst laughter from the crowd.
The President read the 20-minute-long speech, which might have 'bored' him in an hour largely considered as 'lunch time' in Kenya.
Although it is not known whether the President really meant what he said, or whether it was a pun, such remarks could see the President's speechwriter axed.
Kenyans took to the Social Media to air their views on the President's comment, while some accused him of being lazy; others said he was right to complain.
The President announced a 18% increase in minimum wage for Kenyans ,meaning the lowest earner in Kenya will take home Sh 14,868 up from Sh 12,600. He also called on Kenyans to reject politicians who want to divide them ahead of the August 8th general elections.