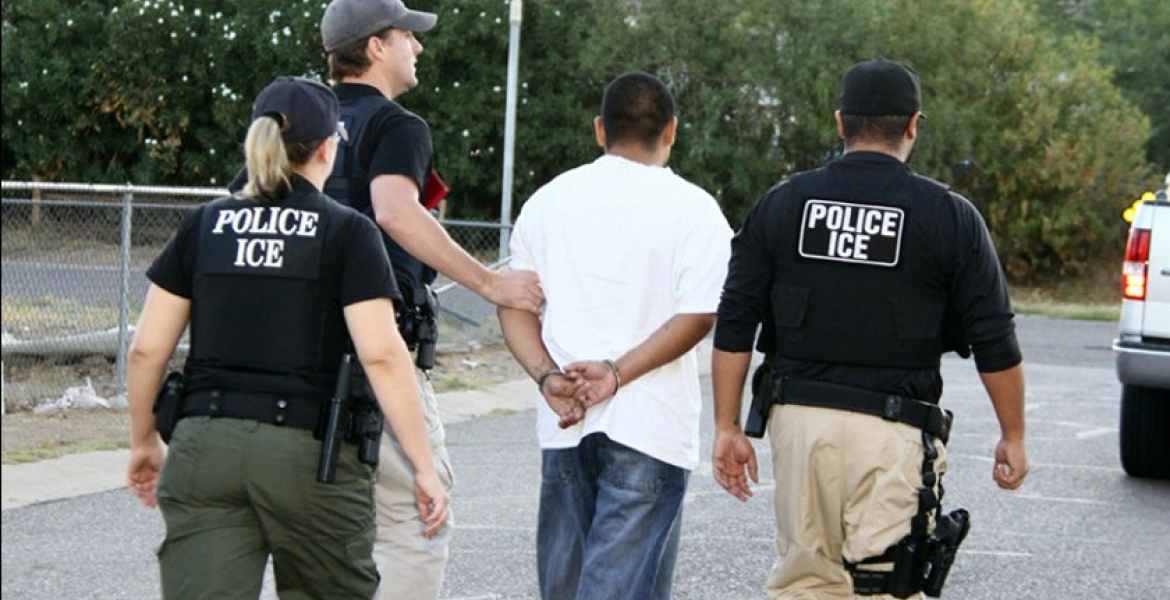 Immigration and Customs Enforcement (ICE) has begun implementing expedited deportation of undocumented immigrants who have been in the US for less than two years, BuzzFeed News reported citing internal emails and documents.
This comes after the Appeals Court paved the way for the implementation of a 2019 policy by the Trump administration that allows ICE officers to arrest and deport undocumented immigrants who cannot prove they have been in the country continuously for two years.
A federal court judge had last year blocked the enactment of the policy but in June, the US Court of Appeals for the District of Columbia Circuit lifted the injunction.
The rule allows immigration officers to arrest and deport undocumented immigrants without a hearing before an immigration judge.
Under the previous policy, ICE officers were only allowed to fasten removal within 100 miles of the border and for undocumented immigrants who have been in the country for less than two weeks.
ICE will begin implementing the new policy once officers complete a training course on the policy by October 16th, according to an email sent to employees by interim ICE director Tony Pham on Friday.
A separate email seen by BuzzFeed News states that ICE attorneys will first review all cases in which officers plan to use the new policy. 
While implementing the policy, ICE officers are required not to revisit cases of immigrants who are already in deportation proceedings, and those who can prove they were in the US before the policy was first issued in July, according to an internal email sent on behalf of head ICE attorney Michael Davis.
Further, officers can decide not to use rushed removal in cases in which an immigrant has "mental competency" issues, is the sole caregiver of an American citizen or lawful permanent child, has some chance of obtaining legal status through deportation proceedings, or if they are a crime victim or witness to a crime, among other exceptions.
"In conducting their review of these cases, OPLA attorneys should be mindful of how a court would view the available evidence of the physical presence in the United States," the email to ICE attorneys state.
Since he came into office in 2016, President Trump has made several efforts to restrict immigration to the US and expand enforcement.