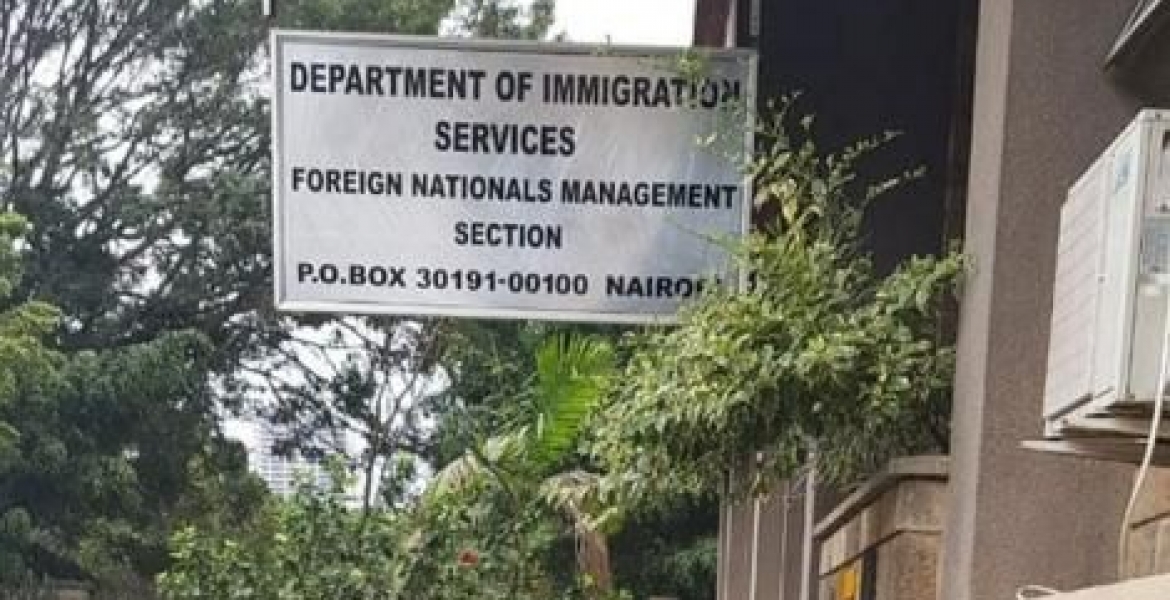 Kenya's Department of Immigration Services has announced the lifting of a six-month stay amnesty granted to foreigners following the outbreak of Covid-19.
The amnesty allowed foreign nationals to overstay their visas due to travel restrictions occasioned by the pandemic.
Immigration Director-General Alexander Muteshi in a statement on Monday asked affected visitors to make arrangements to leave the country within 14 days or apply for permits to regularize their status.
"In light of the eased Covid-19 related restrictions and resumption of international travel, the Directorate of Immigration Services has lifted an earlier amnesty on stay in the country beyond the stipulated 6 months."
"Visitors are hereby given 2 weeks with effect from September 14, 2020, to either: make arrangements to depart within 14 days or apply for residency (permit or pass) to regularize their stay," the statement read.
Those seeking to remain in the country were urged to make their residency applications via the department's website—www.immigration.go.ke.
"Failure to take advantage of the above two options be advised that Section 53(1) of the Kenya Citizenship and Immigration Act (2011) will take effect.