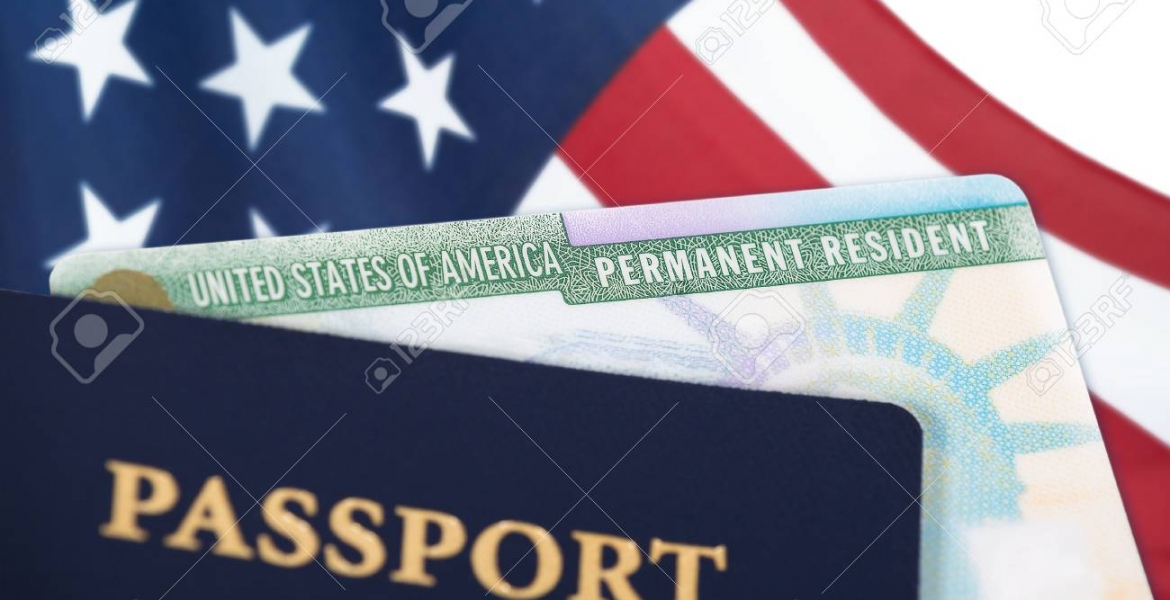 Close to one million immigrants receive permanent resident status in the United State each year.
Getting this status gives lawful permanent residents, also known as green card holders, the right to live and work in the US permanent. This status is also a stepping stone to becoming a US citizen, as they become eligible to apply for US citizenship after five years of becoming permanents residents (or three years if they got this status through an investment visa or through marriage to a US citizen and are still married to the same spouse).
The right to live and work permanently in the US is however dependent on green card holders abiding by US laws and other conditions, according to US Citizenship and Immigration Services (USCS). Following to follow certain guidelines could out green card holders at risk of losing their green cards leading to deportation, or make them ineligible for US citizenship.
USCIS and immigration law experts provide some guidelines on maintaining lawful permanent resident status:
Permanent residents must maintain residence in the US. Staying abroad for one year without prior authorization by USCIS leads to an automatic cancellation of the green card.  Permanent residents planning on being outside the US for more than 1 year are advised to apply and receive a re-entry permit prior to their departure from the US.
Permanent residents applying for naturalization are required to prove they have been physically present in the US for 30 months within the 5-year period before applying for naturalization (18 month within the 3-year period before applying for cases of those applying for naturalization as spouses of US citizens). Too much time outside the US, even if none of the trip lasted more than one year, could thus make green card holders fail to meet the physical presence requirement.
Lawful permanent residents re required to file and pay US resident tax returns (IRS Form 1040) as well as state and local taxes, and are required to report even income earned outside the US.
Declaring "nonimmigrant" status on US tax returns could make permanent residents ineligible to apply for US citizenship. If you are a permanent resident, never file the non-resident tax return.
Claiming to be a US citizen when you are not, whether verbally or in writing, is considered a serious violation. Immigrants are especially warned that claiming to be a citizen to a law enforcement officer is considered a serious crime and could make them deported if found guilty, or make them ineligible for naturalization.
Permanent residents who fail to support their family or pay support could lose their green cards. Those applying for US citizenship are also required to prove they support their minor children, including non-US citizen children living outside the US.
Do not commit crime. In addition to penalties you will face for committing crime, USCIS says those offenses are also considered immigration violations. Permanent residents who commit serious crimes such as murder, rape, sexual assault on minors, fraud, terrorist activities, drugs and people trafficking, could lose their lawful permanent resident status and also become ineligible for naturalization in the future.  
Be a person of good moral character. USCIS defined good moral character as "character which measures up to the standards of average citizens of the community in which the applicant resides." Those deemed not be be of good moral character, such as those with criminal records, are ineligible for citizenship. The Trump administration recently directed that two or more DUI convictions could make an immigrant - including a green card holder - fail the good moral character requirement, thus making the green card holder ineligible for citizenship.
Those considered habitual drunkards or who use illegal drugs are ineligible for US citizenship.
Males between the ages of 18 and 25 are required by US law to register for Selective Service. This requirement applies to US citizens, permanent residents, as well as those without legal status in the US. Those on valid F-1 visas are exempt from this requirement.