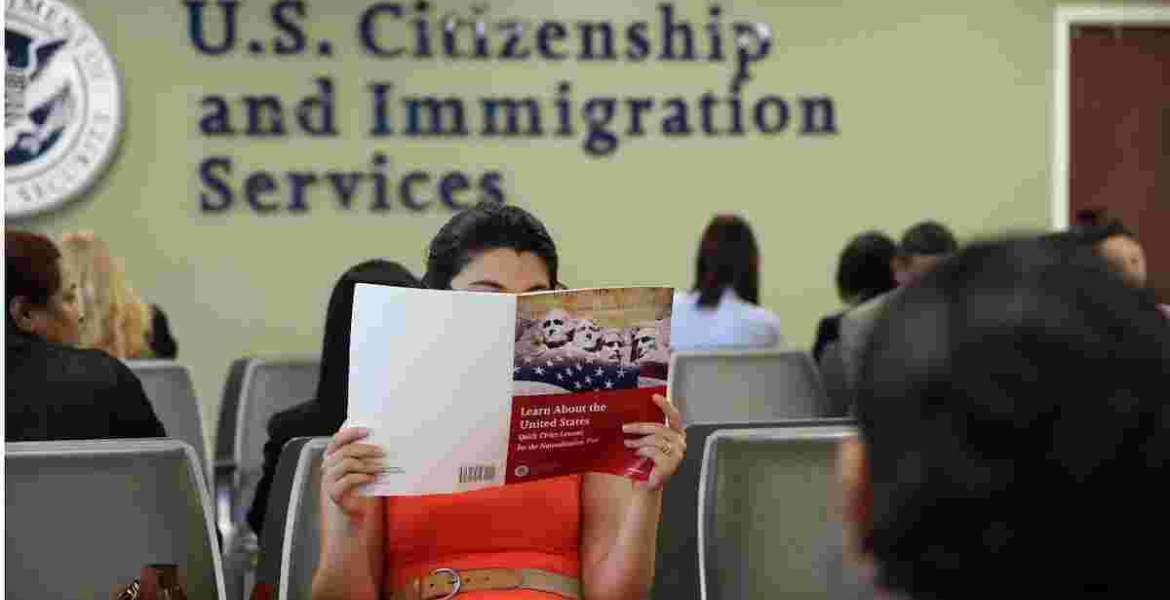 Photo: John Moore (Getty Images)
The Trump administration has announced that it is making changes to the US citizenship test.
The United States Citizenship and Immigration Services (USCIS) recently announced that the agency is revising the mandatory test permanent residents take in the process of becoming naturalized US citizens.
"U.S. Citizenship and Immigration Services (USCIS) is revising the current naturalization test with improvements to ensure it continues to serve as an accurate measure of a naturalization applicant's civics knowledge and that it reflects best practices in adult education assessments," a statement from the USCIS read, adding that "the goal is to create a meaningful, uniform, and efficient test that will assess applicants' knowledge and understanding of U.S. history, government and values."
Currently, the test is comprised of 100 questions focused on US government, American history, and integrated civics. An immigration officer picks 10 questions out of the pool of 100, and an applicant must answer six out of ten questions correctly to pass the test.
USCIS acting Director Ken Cuccinelli says the agency plans to launch the new version of the test in December 2020 or early 2021. The current test was introduced in 1986 and revised in 2008.