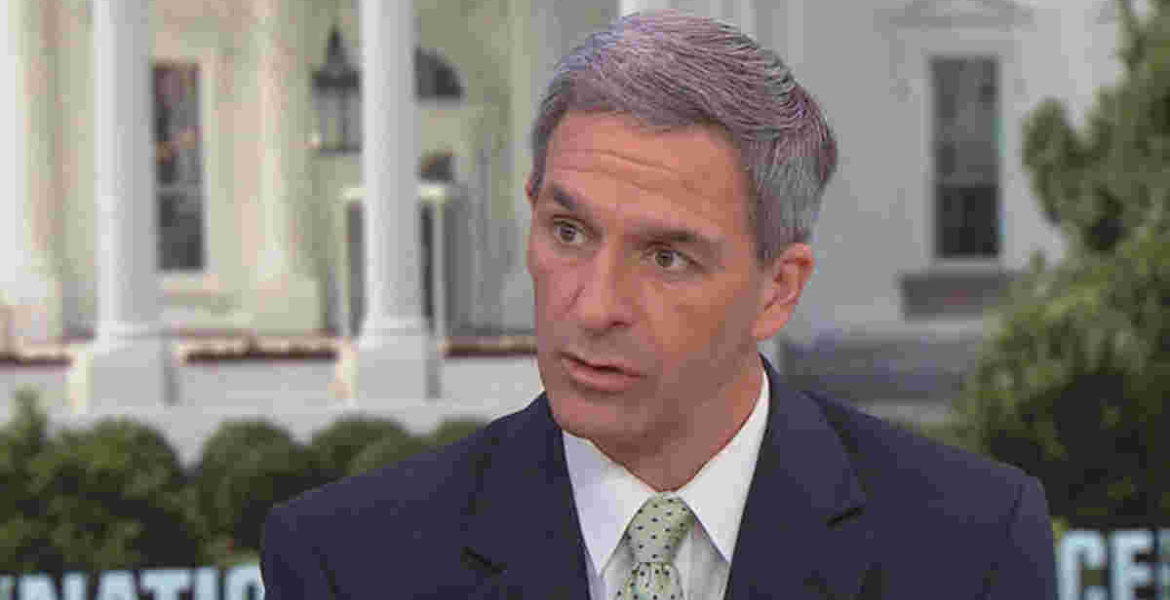 U.S. Citizenship and Immigration Services Acting Director Ken Cuccinelli on "Face the Nation," July 7, 2019. CBS News
The Trump administration has said immigration officials are ready to deport about one million undocumented immigrants who have final removal orders.
Appearing on CBS' Face the Nation on Sunday, US Citizenship and Immigration Services (USCIS) Acting Director Ken Cuccinelli said immigration authorities are "ready to just perform their mission, which is to go and find and detain and then deport the approximately one million people who have final removal orders."
Cuccinelli said it is within Immigration and Customs Enforcement (ICE) to determine who among. The one million to target, but did not specify who will be targeted in upcoming operations. He said the information on who will be targeted "is really just information kept within ICE at this point," adding that the pool of those with final removal orders is enormous.
President Trump last month said millions would be deported in waves of new roundup of undocumented immigrants, but did not specify how this would be accomplished. Perhaps as part of this effort, raids had been planned to take place in 10 cities across the US two weeks ago. Trump later canceled the raids, saying he wanted to give Democrats in Congress time to revamp the nation's asylum laws.