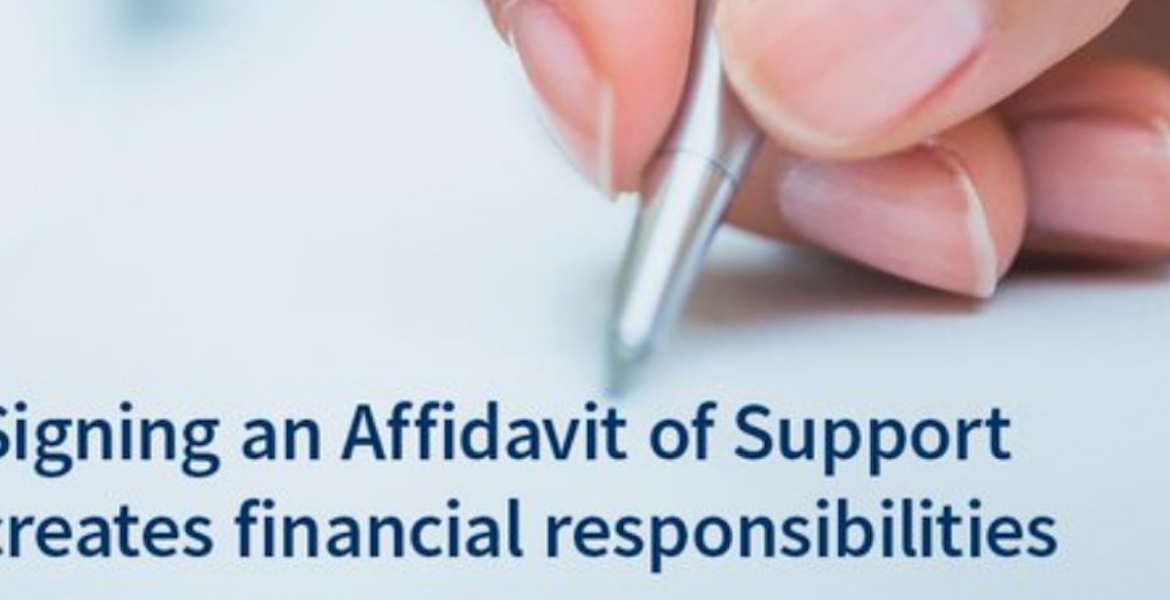 The United States Citizenship and Immigration Services (USCIS) is again reminding anyone who filed an Affidavit of Support (Form I-864) for some who becomes a permanent resident that the person who signed the affidavit can be required to repay the USCIS if the permanent resident later receives certain public benefits.
In a tweet on Thursday, the USCIS said that "if you filed an affidavit of support for someone who becomes a permanent resident and later receives certain public benefits, the agency that provided the benefits can require that you repay that money."
USCIS says that the law, under Section @13A of the Immigration and Naturalization Act (INA), Form I-864 is a contract an individual signs to become a sponsor of the intending immigrant - to use his or her financial resources to support the intending permanent resident. The new permanent resident should therefore not really on public benefits such as food stamps, Medicaid, Supplemental Security Income, and Temporary Assistance to Needy Families,  says the USCIS. The agency says it will start making the sponsors pay back any public assistance new green card holders get while the contract is enforceable.
According to USCIS, "an affidavit of support is a legally enforceable contract, and the sponsor's responsibility usually lasts until the family member or other individual either becomes a U.S. citizen, or is credited with 40 quarters of work (usually 10 years)."