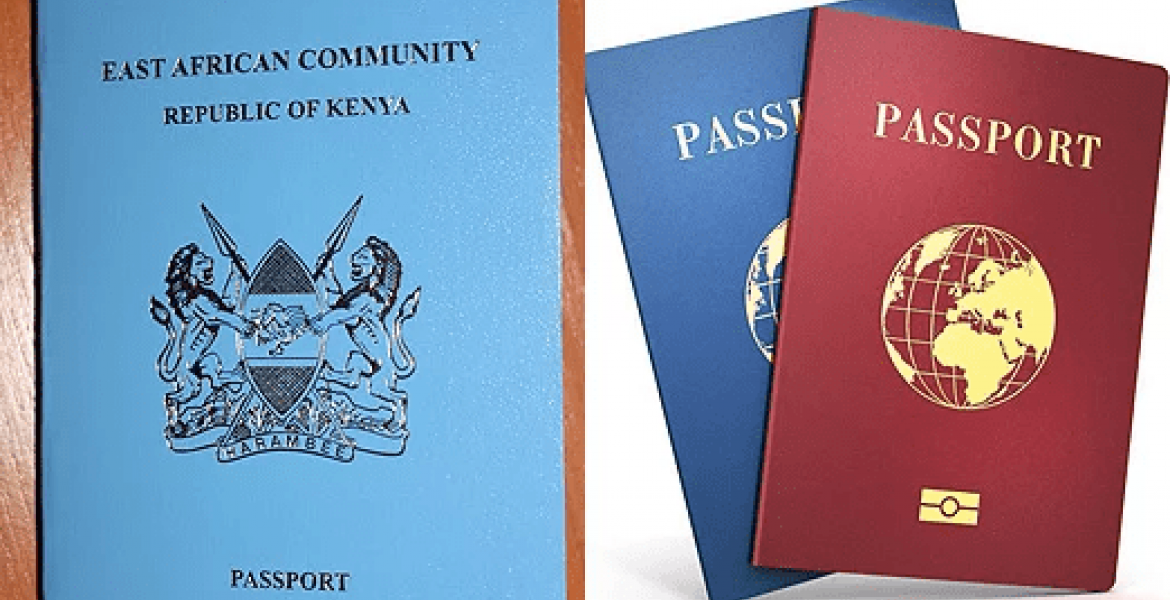 Kenyans without e-Passports will not be issued with Schengen visas beginning June 1st, 2019.
In a circular, Schengen countries said their decision was informed by Kenya's Ministry of Affair's announcement in April indicating that non-machine-readable passports would expire on August 31st, 2019.
"The Schengen member states, therefore, wish to inform the Kenyan public that from June 1, 2019, ONLY the new East African Community biometric e-passport would be accepted for Schengen visa applications," read the memo released by the Embassy of Hungary in Nairobi.
A Schengen visa allows entry into 26 countries including Austria, Belgium, Czech Republic, Denmark, Estonia, Finland, France, Germany, Greece, and Hungary.
Others are Iceland, Italy, Latvia, Liechtenstein, Lithuania, Luxembourg, Malta, Netherlands, Norway, Poland, Portugal, Slovakia, Slovenia, Spain, Sweden, and Switzerland.
The new generation travel documents will have more security features than the machine-read ones.
The digital passport, which is embedded with an electronic chip, is part of a global effort to curb travel fraud by making it difficult to produce a fake passport.
This week, Immigration Principal Secretary Gordon Kihalangwa told National Assembly Committee on Administration and National Security that 800,000 Kenyans have so far been issued with e-Passports.
"So far we have issued almost 800,000 passports and we expect a very good number will have been done by 31st August," said Kihalangwa.
Kenya pledged to shift to digital passports from September 1st as part of its commitment to the International Civil Aviation Organization (ICAO) standards.
This was after the Jomo Kenyatta International Airport (JKIA) was accorded Category One status in 2017.
Kihalangwa said four more centers would be opened in the country to facilitate faster issuance of the new digital passports.
The government is also set to launch six centers abroad to serve Kenyans in the diaspora. 
The centers will be based in Pretoria (South Africa) London (United Kingdom), Paris (France), Dubai (UAE) Washington (United States), and Beijing (China).