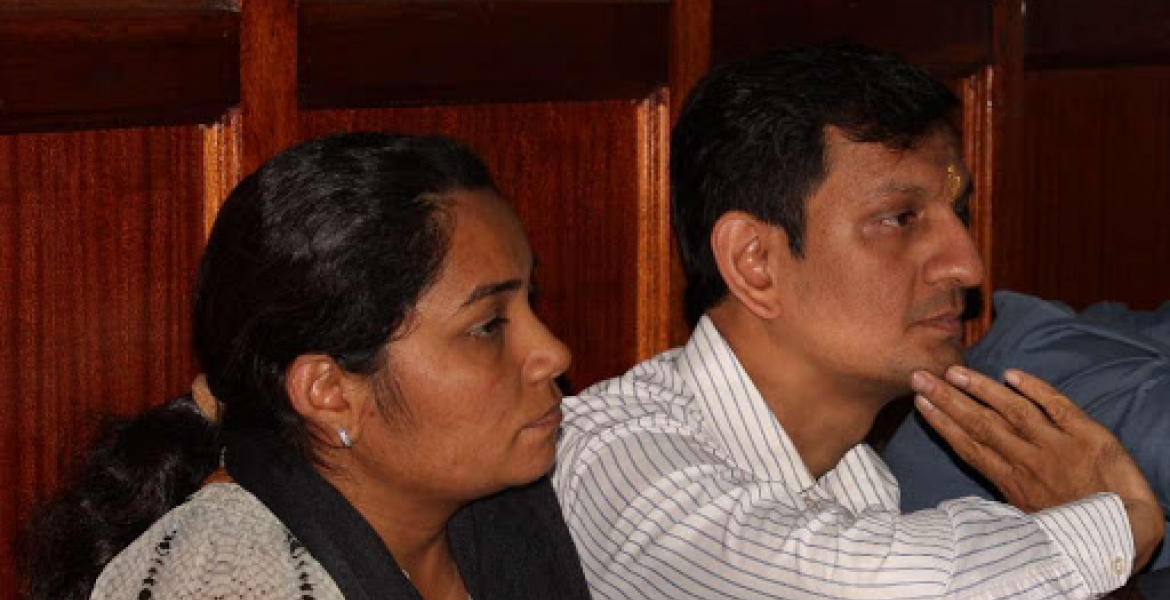 Kenyan authorities have deported an Indian couple who had been charged with assaulting their five-year-old daughter.
Keyur Saula Navinchandra and his wife Jyoti Keyur Saula were deported on Monday after their permanent residential permits were revoked by the Immigration Department.
The two were in 2017 charged with assaulting and causing injuries to their daughter.
However, the two were acquitted in August 2018, with Nairobi Magistrate Hellen Onkwany ruling that they had no case to answer.
In her ruling, Ms. Onkwany said that the prosecution failed to prove the charges leveled against the two.
The two reportedly committed the offense between December 4th, 2014 and July 9th, 2015 in their home in Nairobi's Parklands Estate.
During the hearing of the case, My School (Montessori) headmistress Bijal Shah, a key witness, presented in court photos of the alleged assault showing the injuries the minor had sustained in the hands of her parents.
The principal said that the girl's mother told her that the child fell from a sofa at the age of six months, sustaining brain injury that caused her right side to become paralyzed.
Ms. Saula was seeking to transfer the minor from her previous school to Montessori.
 
"I granted her admission and she started school on January 7, 2015. After admission, the teachers started observing injuries on the child, and she was constantly asking for food from adult members of the staff by gesturing," Bijal said. 
"I asked the mother to increase the snack since the child was asking for food from everyone, but she said she had to prepare two other children," Bijal added.
In their defense, the couple through their attorney Mwaniki Gachoka said the girl was epileptic.
It was not immediately established why the two were deported.