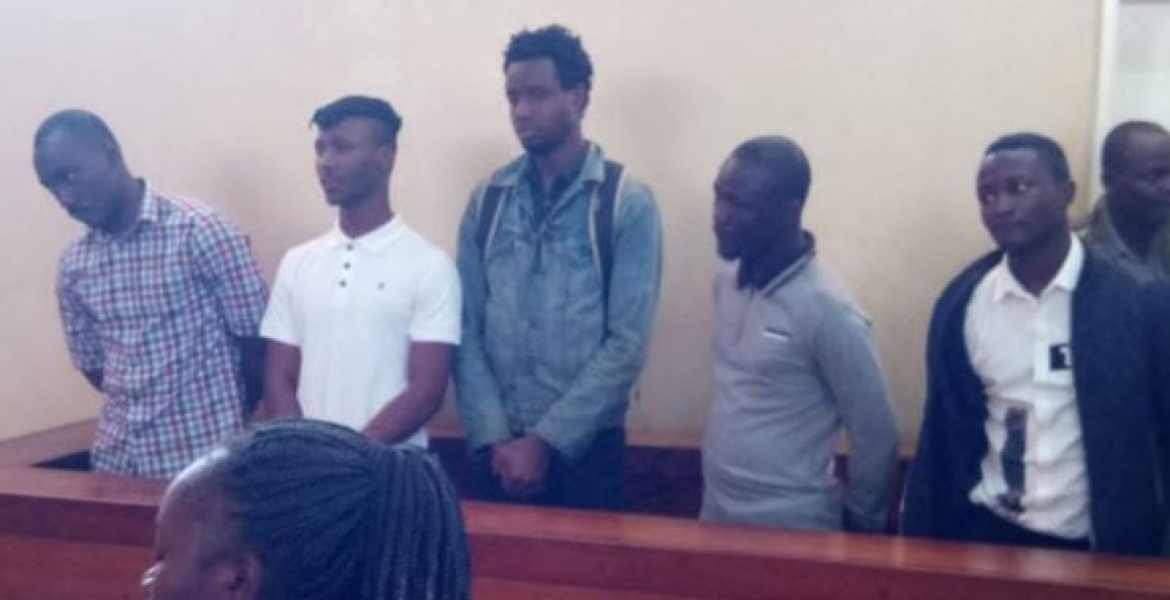 Detectives from the Directorate of Criminal Investigations (DCI) have arrested 34 illegal immigrants in Nairobi.
The DCI says the immigrants were busted dealing drugs in Nairobi's Kasarani area.
Kasarani DCIO Mwenda Meme says 33 of them are Nigerian nationals while one is from Eritrea.
Meme says the foreigners have been masquerading as students and operating businesses around the United States International University-Africa (USIU) and Kenyatta University (KU) with the intention of selling drugs.
Also arrested during the operation is the owner of a popular club located near the Thika Road Mall (TRM) for aiding the immigrants.
Reports by police indicate that the suspects have also been terrorizing city residents and have been linked to a spate of bank robberies.
The suspects have been arraigned at the Kiambu Law Courts, where they have been charged with being in the country illegally and dealing with drugs.
In 2017, 25 Nigerians were arrested in the same area without proper immigration documents.
A statement from the Immigration Department said: "Most of them stay like 5 or so in one house. Before you rent any foreigner a house, kindly ask for their valid stay documents in Kenya."
In August 2018, 19 more Nigerians were arrested in Umoja, Kasarani and Roysambu estates over alleged involvement in an electronic fraud scheme targeting Facebook users.