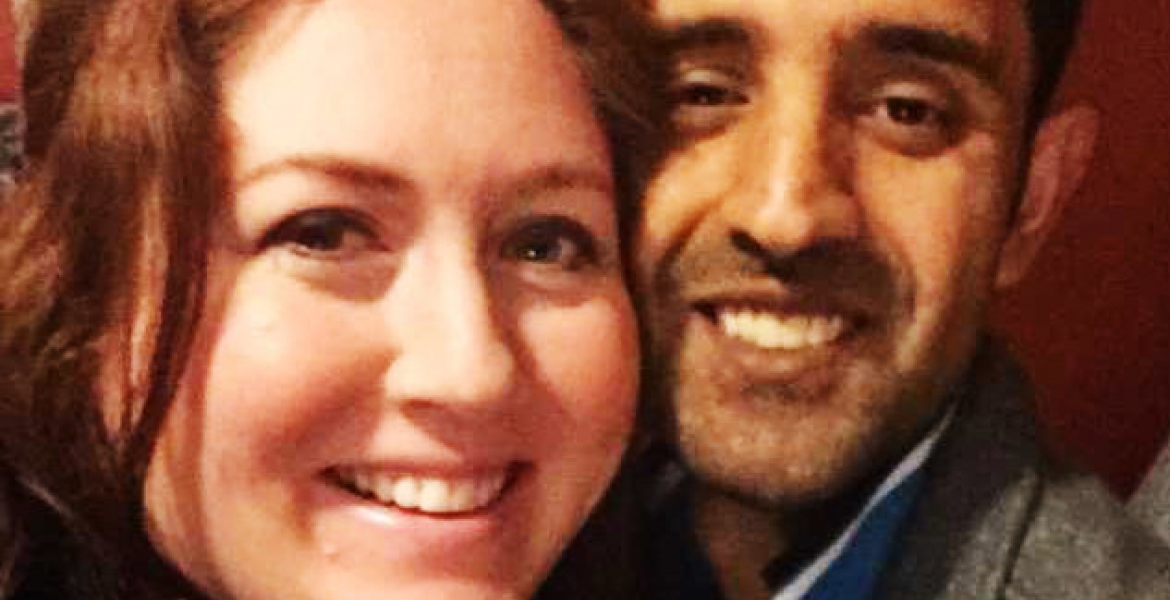 A Muslim man who accused the United States Citizenship and Immigration Services (USCIS) officials of serving him pork during detention has been denied green card.
Adnan Asif Parveen's American wife, Jennifer, received a letter from USCIS this week informing her that her husband's request was denied, HuffPost reports.
The letter was received a day after the publication published Parveen's allegations of being served pork sandwiches for six days by Border Patrol officers.
Parveen was detained at a Border Patrol checkpoint in Falfurrias, Texas, on January 11th, two years after he made an application to adjust his immigration status based on his marriage to a US citizen.
The USCIS had not given him a decision on his application within the period and no explanation was given for the delay.
"I feel like it's simply because he's Muslim,"Jennifer, told HuffPost. 
"All we have tried to do is be a family and be legal. Every step of the way has been completely complicated. It's hard not to be discouraged." 
Border Patrol agents detained Parveen for six days despite holding a permit allowing him to work legally pending determination of his application for a green card.
Parveen claims that the agents served him a pork sandwich every eight hours, but had to refuse because he practices Islam. He says hunger pushed him to pick off the meat and eat the bread.
He also claims two Immigration and Customs Enforcement officials questioned him about his possible links to terrorism or anti-American sentiments at his mosque.
"I said, no, the mosque is where you go to pray," he recounts.
US Customs and Border Protection and ICE declined to comment on the allegations.
Parveen is currently being detained at Port Isabel Detention Center in South Texas and could be deported.
US Representative Grace Meng (D-N.Y.) has written to the Department of Homeland Security to investigate the allegations and to explain why Parveen was detained despite holding a work permit. 
There are claims that Parveen's religion may have played a role in the rejection of his green card application.
USCIS reportedly makes comprehensive scrutiny on citizenship, green card and visa applications from nationals of Muslim-majority countries, including Pakistan, where Parveen was born.
Jennifer received a letter dated February 28th from USCIS telling her that the agency had rejected her husband's green card application. 
The letter says that Parveen's application suffered from "significant adverse factors that show discretion should not be exercised in your favor." It also says that ICE ordered Parveen removed on January 17th and that he is currently detained in Port Isabel. 
Parveen's lawyer has filed a federal lawsuit this seeking his release. 
"I feel like I can't give up on this," Jennifer who plans to take legal action, says. "I can't lose him."
The two got married in 2016.