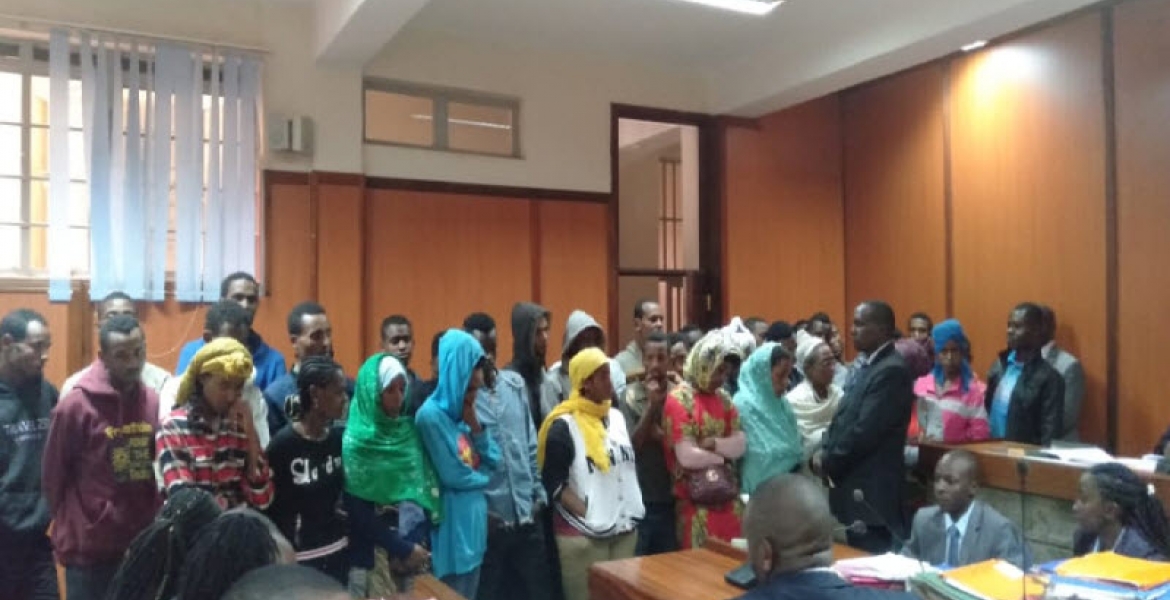 Police have arrested 41 illegal immigrants during an operation carried out in Nyeri.
Police say the foreigners from Ethiopia and the US were found without proper documentation.
The immigrants were on Tuesday arraigned before the Nyeri Law Courts for being in the country illegally.
Nyeri Senior Principal Magistrate Philip Mutua directed they be detained at Nyeri Central Police Station for one week pending completion of investigations.
An affidavit sworn by the Nyeri County Commander Ali Nuno shows that the immigrants were on transit to a neighboring country.
Nuno further says that a multi-agency team will be constituted to vet the immigrants.
The foreigners are aged between 18 and 25 and were arrested in Kiganjo and Karatina areas between March 3rd and 4th, 2019.