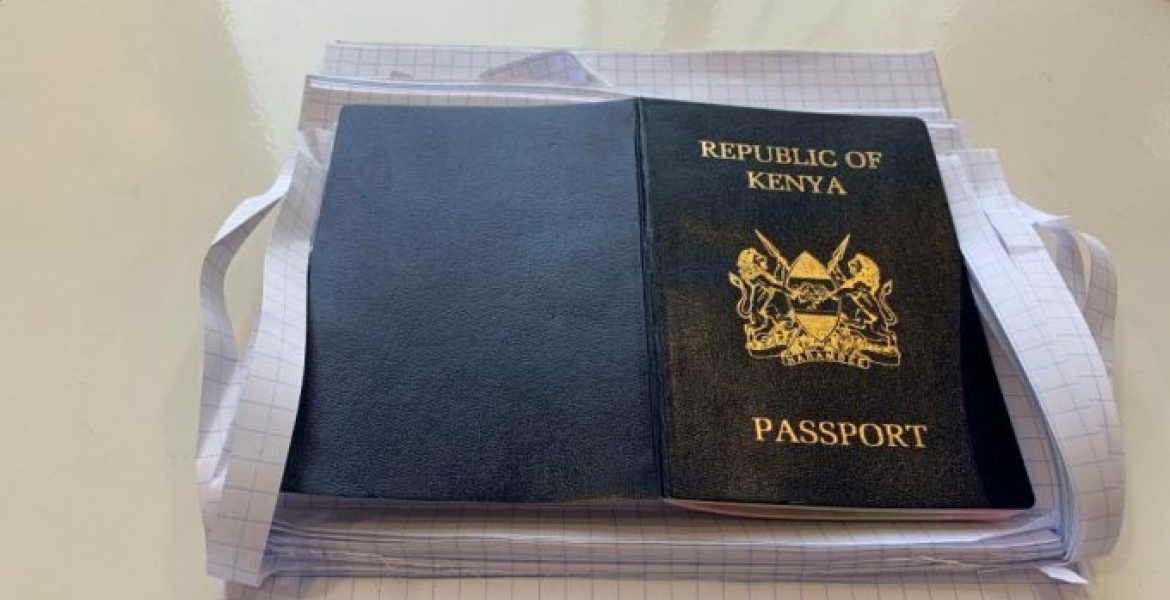 A Kenyan-owned company in the United Kingdom is facing allegations of selling fake passports and documents to illegal immigrants to help them get care jobs.
The company's alleged illegal activities have been revealed in an exposé by The Sun, a British publication, in an article titled "Crooks selling fake IDs to illegal immigrants to land care jobs working with elderly and vulnerable."
"The criminals were able to supply our investigators with a "full package" of bogus documents under a false name — including a Kenyan passport, UK residency permit, National Insurance letter and utility bills — for just £400," The Sun reports.
A man identified as John Bosco told The Sun's investigative reporter that for £400 he would organize for a Kenyan passport and other documents used to create one's new ID. The reporter was introduced to a Kenyan man identified as Julius Muturi.
"Our investigator was introduced to Julius Muturi who passed on details of how to get the false documents," The Sun says.
Muturi works for Reliable Care Services (RCS), a firm based in Chadwell Heath, East London and which supplies staff to charities and organizations in the UK.
Mencap, homeless group St Mungo's, housing body Metropolitan Thames Valley and The Westminster Society, which supports those with learning disabilities are among charities that take staffs from RCS.
"The scam means their vulnerable clients could have been cared for by staff whose criminal backgrounds were unchecked," The Sun reports.
"And it could  mean workers who arrived in the UK illegally were able to dodge spot checks by Immigration Enforcement officers with their bogus paperwork."
The investigative reporter visited RSC posing as a migrant without papers after he was promised that a staff member would explain how to create a fake ID.
At the agency, he met Julius Muturi, 32, who said: "It costs about £400-500 to get the papers we can use. Once we get the papers done we can help each other."
"To do this, you need to change your names." Asked if that would cause any issues, Muturi said: "No, no — it won't be an issue."
He then linked the reporter (posing as a migrant) to two men with whom to arrange the false documents.
"After you have sorted with these guys about the papers, we can meet and sort out. Just say you are from us, no need to mention particular names. After you have finished with those guys, please call." Muturi told the reporter.
A few weeks later, the documents bearing a fake name (James Nakhuba) were sent from Kenya to the UK. The new passport arrived stashed inside a kids' coloring book.
Bosco sent a text to the reporter saying: "Bless you sir, the docs are ready. We've sent them to Julius Reliable Care."
"As well as the passport, the package included a Jobcentre National Insurance letter and a UK residency permit, plus  BT and Scottish Power bills registered to the address we provided," The Sun says.
"James" then underwent two-day training at RCS before being deployed as a carer.
"Our investigator also spoke to RCS carer Kennedy Njoroge, who admitted working for the company under false documents," says the publication.
John Njogu, who is said to be the firm's boss, said he would investigate, but declined to comment on the matter and denied knowing John Bosco.
RELATED: Kenyan Political Activist Don Bosco Pleads Guilty to Filing False Tax Returns to the US State Department of Treasury