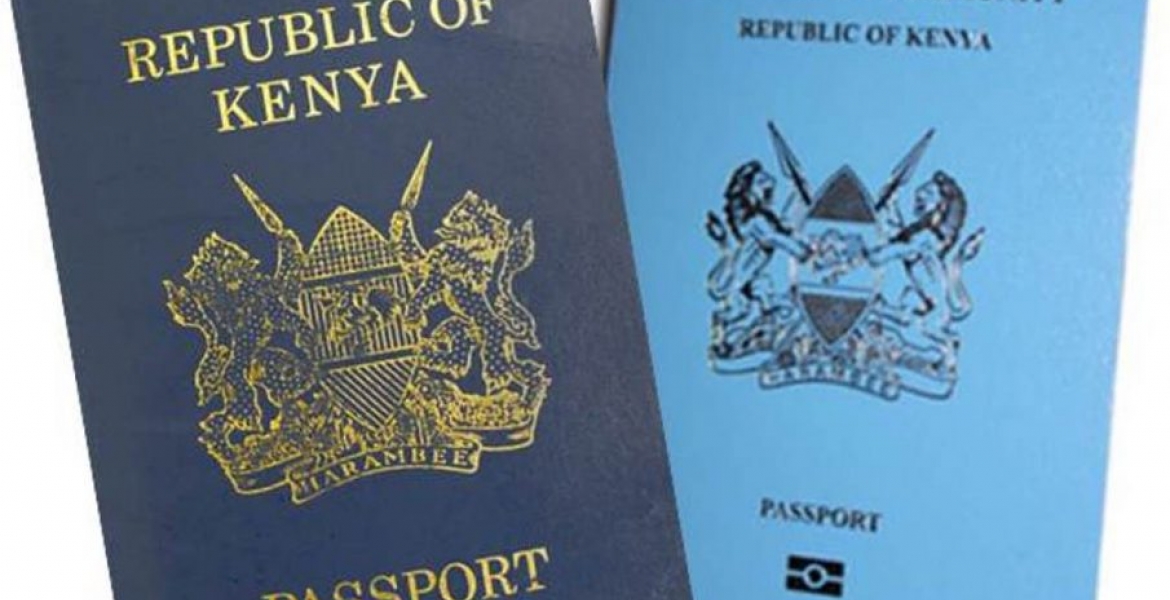 The Immigration Department has defended the tough passport renewal requirements following protests by Kenyans on social media.
Immigration Director-General Alexander Muteshi says the stringent rules for applicants seeking new digital passports are meant to ensure compliance with international regulations.
Majority of Kenyans online are questioning why one still needs a recommender and parents' ID card while applying for the e-passport, but Muteshi says: "The e-passport will be valid for 10 years and a lot can changes in 10 years, so the recommender update is necessary for every renewal. As for why those recommenders, we cannot ask you to go for a person whose credibility is not known."
Muteshi further notes that the deadline for acquiring smart passports remains August 31st, 2019, although the department is considering extending the period.
"The long queues at Nyayo House are because the deadline is fast approaching and so to hasten the process, we have deployed officers to man the queues and ensure they move fast."
"In two months, we will have an online portal where applicants can track their passport application and get to know when it's ready for collection as opposed to coming to queue to find out the status of their application," Muteshi says as quoted by the Daily Nation.
Using hashtag #AskImmigrationKE on Twitter, Kenyans have been questioning the logic behind some of the requirements, terming them unreasonable.
The department requires applicants to submit online application forms, three copies of the invoices, original identity card as well as a copy, old passport, and a copy, three passport size photos, a copy of a recommender's ID card and copies of parents' ID card.
BBC Africa journalist Larry Madowo tweets: "Kenya still requires a 'Recommender' to get or renew a passport, in the year of our Lord 2019."
He adds  "After I've applied and paid online for renewal, the only thing I should submit is the old passport. But in Kenya, you constantly have to prove that you belong, to your own government. You're never worthy."
"If I have the old generation passport why go through the hassle to get an e-passport like I am getting one for the first time? You need to make people's lives easier!" another Twitter user Moreen Okuta says.